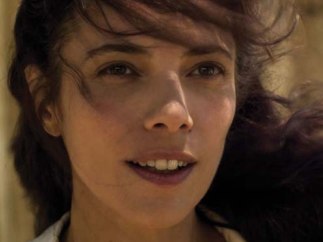 The films
De Tu Ventana a la Mía
and
El Sueño de Lú
are among the 17 films aspiring to the Gold Cup, the most prestigious award at the
Shanghai Festival
, which will be held from 16 to 24 June. In the Panorama section of this Oriental event the Ibero-American representation is distributed as follows: the Official Selection will be featuring
As Luck Would Have It
(La Chispa de la Vida) and
Kathmandu Lullaby
(Katmandú, un Espejo en el Cielo); Global Village offers two sessions devoted to Cuba and Brazil; Mide Docu will be screening the documentaries
Los Ojos de la Guerra
and
El Velador
; and finally Spectrum will be showcasing
Between Us
(Aquí entre Nos),
Ciudad en Rojo
,
Fat Bald Short Men
(Gordo, Calvo y Bajito),
Juan y Eva
,
Looking for Eimish
(Buscando a Eimish), and up to eight more films.
De Tu Ventana a la Mía
is a Spanish production directed by
Paula Ortiz
, who has already received three nominations for the
Goya Awards
and for
Best New Director at the Valladolid Film Festival
. This, her first feature-length movie, portrays three stories about women of different ages and from different eras, all of whom fail in their relationships and live in restrictive, hostile environments. The three heroines are played by
Maribel Verdú
,
Leticia Dolera
and
Luisa Gavasa
.
The other Ibero-American candidate for the Gold Cup is the Mexican film
El Sueño de Lú
, by filmmaker
Carlos ?Hari? Sama
. The main character in the movie is Lucía, a mother who loses her son, and subsequently attempts to end it all. After her failed suicide attempt, ?Lú? rethinks her philosophy of life. Until now, ?Hari? Sama?s career has mainly been devoted to making short films, some of which have won him awards at the Guadalajara Film Festival.
Apart from these two films, the Hispano-American contingent is very well represented in the broad Panorama section. In the Official Selection of this category are the films
Kathmandu Lullaby
(Katmandú, un Espejo en el Cielo) by
Iciar Bollaín
; and
As Luck Would Have It
(La Chispa de la Vida) by
Álex de la Iglesia
.
Spain is also represented in the scheduling devoted to the documentary genre, Mide Docu, thanks to
Los Ojos de la Guerra
by
Roberto Lozano Bruna
. This film will be accompanied by the co-production between Mexico, USA and France of
El Velador
by
Natalia Almada
, which depicts the life of the security guard responsible for watching over the mausoleums of several Mexican drug traffickers.
Furthermore, the filmographies of Brazil and Cuba hold a privileged place in Global Village. Various productions from each of these countries are featured under the collective titles Focus Cuba and Images of Brazil.
To complete this overview of the Panorama section of the Shanghai International Film Festival, we are pleased to see that 13 Ibero-American films in total, from Argentina, Venezuela, Mexico, Colombia and Spain, will be screened in the indefinable Spectrum section.
For Venezuela, the film
Memorias de un Soldado
by
Caupolican Ovalles
will be shown. Argentina has entered
Juan y Eva
by
Paula de Luque
;
The Finger
(El Dedo) by
Sergio Teubal
;
The Last Elvis
(El último Elvis) by
Armando Bo
,
El Mundial Olvidado
by
Filippo Macelloni
and
Lorenzo Garzella
; and
El Pozo
by
Rodolfo Carnevale
.
Mexico has contributed
Between Us
(Aquí entre Nos), directed by
Patricia Martínez de Velasco
; Colombia,
Fat Bald Short Men
(Gordo, Calvo y Bajito), a feature-length film by
Carlos Osuna
; and Cuba,
Ciudad en Rojo
by
Rebeca Chávez
.
Last but not least, the sample of Spanish productions in the Spectrum section is made up of
Looking for Eimish
(Buscando a Eimish) by
Ana Rodríguez Rossell
,
No Rest for the Wicked
(No Habrá Paz para los Malvados), directed by
Enrique Urbizu
,
Sleep Tight
(Mientras Duermes) by
Jaume Balagueró
, and
The Perfect Stranger
(El Perfecto Desconocido) by
Toni Bestard
.