In the film world, there aren?t many directors who are, at the same time, also the scriptwriters of their films. These filmmakers are known as total authors and much more highly regarded and appreciated by film-lovers. Fernando León de Aranoa is in this privileged group. His films are applauded by both critics and audiences, in general, and he has been internationally awarded. Now, his latest, long-awaited work, Amador, has premiered in Spain.
42-year-old
Fernando León de Aranoa
has been fascinated by the cinema since he was a young boy. He got his degree in the Audiovisual Communications branch of Information Sciences from Madrid?s Universidad Complutense. Like most all of today?s filmmakers, León de Aranoa started out his professional career as a television scriptwriter. He contributed to various series until 1994, when he debuted as a filmmaker in his own right with Sirenas, a highly praised and awarded short film.
Elías Querejeta
, Spain?s most illustrious producer, took notice of him and signed him up to direct a film for his production company.
Familia
(1996) is an original and captivating story of an elderly man who, fed up with his loneliness, employs a group of actors to pretend to be his real family on his birthday.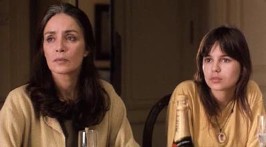 Amparo Muñoz and elena Anaya in "Barrio"
With this outline,
León de Aranoa
created a brilliant major film in which the work of its performers stand out, like a memorable
Juan Luís Galiardo
, an actor who has been undervalued, and the pretty and sensitive
Amparo Muñoz
who, like Galiardo, has rarely been appreciated as much as she deserves to be. León de Aranoa received the ?Golden Spike? Award for the Valladolid Film Festival for Best New Director and was also awarded a Goya in the same category that year.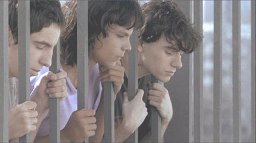 Delighted with the splendid results he had with
Familia
, Elías Querejeta, gave the young filmmaker
Barrio
(1998), a film portrayal of a group of outcast teenagers. In the film, three friends try to make the best of life in an ugly and inhospitable satellite town. In the summer, they have a bad time and realize rather late how difficult growing up is.
Críspulo Cabezas
, Eloy Yebra, and Timi Benito, three genuine boys of the barrio, were convincing on the big screen thanks to their natural look. Fernando León de Aranoa was honoured by the Spanish Film Academy with the Goyas for Best Director and Best Scriptwriter and won the Silver Shell
Award at the San Sebastian Film Festival.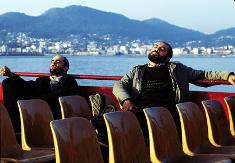 Querejeta remained very pleased with his discovery and their third collaborative effort was Los Lunes al Sol [?
Mondays in the Sun
?] (2002), surely their most ambitious project together. Even more now than when it was made, the film deals with many hot topics: unemployment and all of the problems that come with it. The film was steadfastly made by the director and executed with brilliance and passion by the cast. This work gave Javier Bardem a boost as an up-and-coming top film star and Luis Tosar was shown to be exceptional. Mondays in the Sun has been one of the most popular Spanish films of recent years and justifiably won four Goya Awards: Best Film, Best Actor (to Javier Bardem), Best Actor in a Supporting Role (to Luis Tosar), and Best Director. It also won the coveted Golden Shell Award at the San Sebastian Film Festival.
Candela Peña and Micaela Nevares
In 2005 León de Aranoa became a producer, as well. His first project in this capacity was
Princesas
, a social drama about the world of prostitution showing the anxiety and difficulties faced by two friends and the constant tension between Spanish and foreign prostitutes. It centres on two women, the Spanish prostitute played by Candela Peña, and the foreigner by Micaela Nevares, who took the Goya Awards that year for Best Actress in a Leading Role and Best Actress in a Supporting Role, respectively.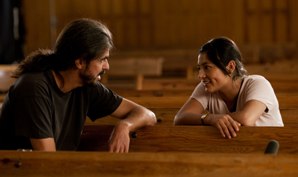 For his next work, the Madrid director once again explores the subject of immigration. Peruvian actress Magaly Solier stars in
Amador
(2010), the story of Marcela, a hard-up South American woman who cares for an ill, bed-ridden elderly man, played by
Celso Bagallo
, while his family are away on holiday. The man dies a few days later and Marcela decides to conceal his death to avoid losing the job she needs so much. Those who have seen the film thus far say that León de Aranoa has succeeded in making this dark and tragic story filled with contrasting bursts of humour into the best work yet in his ascending career.
León de Aranoa shot the documentary
Caminantes
in 2001 and has contributed to another entitled
Invisibles
(2007). He has written numerous short stories and is an illustrator, as well. At present, he is working on the documentary film Sabina on the live performances of singer
Joaquin Sabina
.

Films: