A great number of films contain scenes or episodes which take place in prisons, and many are set mostly or even entirely in a detention centre. In the thirties, forties and fifties this genre was in fashion and gave rise to some splendid productions, and even today, still more films of this type have emerged. Last season there was the Spanish film Celda 211 (Cell 211), a big box-office hit, and now Stone is out, starring Robert de Niro as an employee in a high-security prison and Edward Norton as the title prisoner, sentenced to 13 years in prison for concealing a crime. According to the reviews, this is a high quality production showing significant social awareness.
The big Hollywood producer Warner Bros. was the first American company to go for gangster films set in jails. Their main stars ? Paul Muni, George Raft, Edward G. Robinson, James Cagney, and Humphrey Bogart ? were, sooner or later, all condemned by Warner to do time behind prison bars. One of the most outstanding examples of the genre, I Am a Fugitive from a Chain Gang, was made in 1932 by Mervyn LeRoy and starred Paul Muni as an innocent man condemned to ten years? hard labour. Based on an autobiographical work, this was one of the first major prison films and had a profound influence on this new film genre.
Burt Lancaster suffered the hardships of prison on two memorable occasions. Firstly, in Jules Dassin?s Brute Force (1947), with a script by future director Richard Brooks, he was the leader of a group of outcast prisoners seeking their longed-for freedom. It?s a tremendous film, brutal and sadistic, in which an unbelievably charismatic and intense Lancaster projects exceptional magnetism. If Brute Force turned him into a superstar, he deserved it. Fifteen years later, in 1962, under director John Frankenheimer, he took on a very different character: a man sentenced to life imprisonment who, over time, inspired by his interest in ornithology, becomes a world authority on bird behaviour and breeding. Birdman of Alcatraz was based on a true story and
Lancaster was nominated for an Oscar for his magnificent performance as a jailbird ornithologist.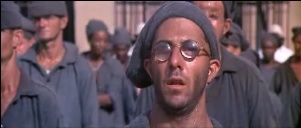 Papillon
, which means ?Butterfly? in French, was the nickname given to a notorious Gallic delinquent called Henri Charrière. This man was condemned to life in the hellish penal colony of Devil?s Island in French Guiana. Thanks to his cunning and intelligence he managed to escape, and embarked on an incredible journey which took him to Venezuela, where he led a normal, happy family life under a false name. Charrière wrote a book about his adventures, which became a best-seller and in 1973 Franklyn J. Shaffner, with a great script by Dalton Trumbo, created an exciting, action-packed film despite its length. Papillon was unforgettably played by Steve McQueen, who was duly nominated for an Oscar as the best actor of the year.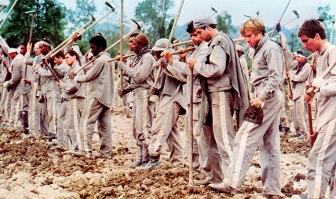 Brubaker
(1980) was played by Robert Redford: a new, conscientious prison governor who
pretends to be an inmate before taking on his post in order to obtain first-hand knowledge of the prisoners? intrigues, corruption and way of life. After he reveals his true identity, he finds himself prevented from making the necessary changes to the penitentiary system by local bigwigs. Brubaker is also based on a true story.
In Stuart Rosenberg?s Cool Hand Luke (1967), legendary actor Paul Newman was given one of his best roles as the hero, a rebel condemned to hard labor for a minor offence. As in almost all of these movies, the protagonist is planning to escape. The film, in contrast to the extreme, often shocking situations endured by the prisoners, is dotted with humorous scenes; for example when Mr. Newman devours an enormous quantity of hard-boiled eggs to win a bet.
Three of the best examples of the genre in more recent times are Alan Parker?s Midnight Express (1978), presented at Cannes and winner of various Oscars, which tells the true story of the disastrous experiences of an American, Billy Hayes, in a merciless Turkish prison, after attempting to smuggle some hashish out of the country, concealed on his person. His time in prison drives him to the verge of insanity before he manages to escape. This real-life character was played by a notable young actor called Brad Davis, who died prematurely of AIDS. The script, written by Oliver Stone, won an Oscar that year.

Escape from Alcatraz (1979), in which Clint Eastwood was directed by his mentor Don Siegel, portrays the feats of three inmates of Alcatraz, who in 1962 were the only prisoners who succeeded in escaping from the most impenetrable prison in the USA. Their whereabouts were never discovered and the penitentiary was closed shortly after their incredible flight.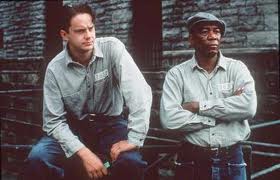 Then came The Shawshank
Redemption
(1994), which marked director
Frank Darabont?s
feature film debut and starred two exceptional actors in the leading roles. A famous lawyer, played by Tim Robbins, is condemned to life imprisonment for a crime he did not commit: the murder of his wife. In jail, Shawshank earns the respect of his comrades and the apparent leader of the prisoners,
Morgan Freeman
. Their friendship is the beginning of a desperate escape plan which, although madly daring, has a happy ending. The Shawshank Redemption is the splendid film adaptation of a short story by Stephen King, and instantly became a cinema classic.
Women also have their place in jailhouse drama, and often magnificent actresses are involved. The best-known film in this particular genre must be Robert Wise?s I Want to Live! (1958), in which Susan Hayward plays Barbara Graham, a rebellious, surly prostitute condemned to death in the gas chamber. Hayward put such intensity, devotion and fury into her performance that she was distinguished with that year?s Best Actress Oscar. Another actress sentenced to the electric chair was Sharon Stone, in Bruce Beresford?s Last Dance (1995), in which a young lawyer gets involved in her case and tries to save her from certain death by execution. Stone, without a trace of makeup, plays the role with great intensity.
Diane Keaton and Susan Sarandon have also been seen in jails, not as inmates, but as women trying to help desperate prisoners in different ways. In Mrs. Soffel, by Gillian Armstrong (1984), Diane Keaton, wife of the governor of a Pittsburgh penitentiary, falls in love with a prisoner, convicted of murder (Mel Gibson) and runs away with him, far from the city, in a bid to begin a new life. In Dead Man Walking (1995), a plea against the death penalty, Susan Sarandon was directed by her real-life husband Tim Robbins and played Sister Helen, a nun trying to ease the last days of Sean Penn, on Death Row for the murder of two teenagers. This film is based on a true story that took place in Louisiana and Sarandon gave an outstanding performance which won her an Oscar.
Prison dramas have been made in every country in the world. Another which made its mark was Tom Clegg?s McVicar (1980), a British production starring Roger Daltrey, singer of rock group The Who, who was very good as a dangerous criminal nicknamed ?Britain?s Public Enemy Number One? by Scotland Yard, and who managed to escape from Durham prison after various exploits. The film is based on the book written by McVicar himself.

In Ireland, In the Name of the Father was made in 1993, directed by Jim Sheridan and starring Daniel Day Lewis, about a young Belfast rebel wrongly convicted of terrorism.

The Italians brought together Anna Magnani, one of the greatest and most passionate actresses who ever lived, and Giulietta Massina, another inimitable artiste in the harrowing prison drama Nella città l'inferno (Caged), by Renato Castellani (1959).
Mexican cinema also sent three big stars to jail: Spanish actress Sara Montiel, Czech actress Miroslava and their own Katy Jurado in Cárcel de mujeres, by Miguel M. Delgado (1951).
Oliver Hirschbiegel?s Das Experiment (2001), made in Germany, is as its name suggests about an experiment, performed on ordinary men who were locked up in jail to observe their behaviour on being deprived of their freedom. The film is based on a notorious real-life case which had an unexpected, tragic outcome.
We have left a couple of French masterpieces till last, as our pièce de résistance. Le trou (The Night Watch) (1960) by masterful director Jacques Becker, tells the story of Claude, unjustly incarcerated in La Santé on the false accusation of his wife, who claimed he had tried to murder her. In prison, he joins a group of inmates digging a tunnel through which to escape. On the day fixed for their flight, Claude is told his wife has dropped the charges and he is to be released. Under interrogation, he betrays his friends.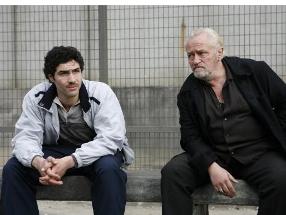 Another Gallic cinema classic is
A Man Escaped
(1956), by the illustrious
Robert Bresson
, set in Lyons during the German occupation. A French Resistance activist is imprisoned by the Nazis, accused of sabotage, and uses whatever implements he can find as tools to dig a passage through which to escape.
Jailhouse cinema is still going strong and the idea has spread to television, too. The small screen has produced some extremely popular, high-quality series such as ?Prison Break? and ?Oz?, one of the most shocking, sadistic and sexually explicit shows ever seen. So, this rather dark, sinister genre would seem to have plenty of life in it yet.