From Argentina to Spain, and including Peru, Brazil, Colombia, Cuba, Puerto Rico and Mexico ? all these countries are being represented in the Official Section of the Cannes Film Festival. There are participating films both in and out of competition, as well as in the Special Screenings and the selection of short films, along with a category devoted to unique, original offerings called Un Certain Regard, and yet another focused on discovering new filmmakers, Cinefondation.
A total of ten productions from various Latin American countries and Spain are spread through five of the six Official-Section categories that make up the
65th annual Cannes Film Festival
. Of all these films, only one,
Post Tenebras Lux,
is in the running for the coveted
Palme d?Or Award
, along with the latest works by directors of the calibre of
Michael Haneke
,
David Cronenberg
,
Walter Salles
and
Ken Loach
, among others.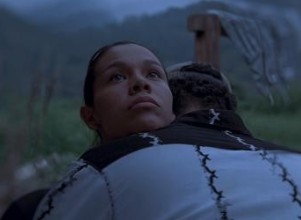 Post Tenebras Lux
is a co-production between Mexico, France, Germany and the Netherlands, written by Mexican filmmaker
Carlos Reygadas
about the changes Juan and his family experience when they move from the city to the country.
This latest film makes Reygadas? fourth to participate in the Cannes Film Festival. His works have always been highly appreciated at the French event, winning numerous awards, such as a
special mention
in 2002 for his debut work,
Japón
, or the
Jury Prize
for his third feature film,
Silent Light (Stellet licht)
.
In a separate Official Section category known as
Un Certain Regard
, another Mexican film,
Después de Lucía (After Lucia)
directed by
Michel Franco
, shows the growing distance in a relationship between a father and daughter. The father falls into a deep depression after his wife?s tragic death while the daughter suffers all kinds of abuse at her school.
Latin American presence in Un Certain Regard is augmented by three more titles:
Elefante Blanco (White Elephant),
7 Días en La Habana (7 Days in Havana)
and
La Playa DC
. In the first of these,
Ricardo Darín
plays a priest who carries out his mission to help the most needy. When tragedy strikes a friend of his who is also devoted to a religious calling, Darín?s character attempts to boost his friend?s spirits by involving him in a project in a shantytown on the outskirts of Buenos Aires.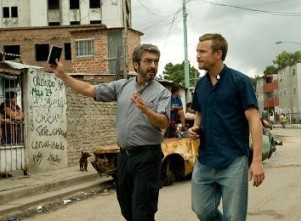 Elefante Blanco
is directed by
Pablo Trapero
, his 8th film and his 4th to participate in Cannes, following
El Bonaerense
in 2002,
Leonera (Lion?s Den)
in 2008 and
Carancho
in 2010.
The Buenos Aires-born filmmaker is having something of a double feature at Cannes, with Trapero joining
Benicio del Toro
,
Julio Medem,
Elia Suleiman
and three other directors to reveal the current changes underway in Cuba?s capital city in a joint Spanish project entitled
7 Días en La Habana (7 Days in Havana).

For his part, Colombian director
Andrés Arango
is going to Cannes for the first time. Arango to present
La Playa DC
, marking his big-screen feature film debut. The screenplay focuses on the hostility and exclusion Tomás, an Afro-Colombian young man, faces in his life in Bogotá.
South American and Spanish participation at Cannes don?t only consist of emotional dramas, however. A happier, musical note is provided by
A Música Segundo Tom Jobim (The Music According to Antonio Carlos Jobim)
. This film includes performances by
Ella Fitzgerald
,
Diana Krall
,
Chico Buarque
and others who have all had their own versions of Brazilian musician and composer Antonio Carlos Jobim?s works. Added to these top stars is Jobim himself, with various on-screen appearances from throughout the career of the creator of
The Girl from Ipanema
.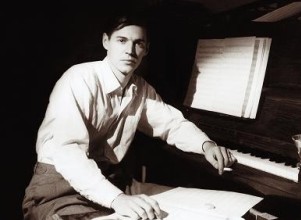 A musica segundo Tom Jobin

A Música Segundo Tom Jobim
is scheduled as one of the Special Screenings in the Official Section, along with nine other films, among them the Argentine
Villegas
. This film by newcomer
Gonzalo Tobal
is about two cousins who see each for the first time in many years when they travel together to their grandfather?s funeral.
Returning to the tragic tone of many of the above films, also being presented at Cannes is a Cuban-Peruvian co-production,
Los Anfitriones (The Hosts)
by
Miguel Ángel Moulet.
This short film shows a dramatic situation in the lives of an elderly couple when a lady has fateful news about some medical tests while her husband is recovering from an accident that has interrupted his daily routine.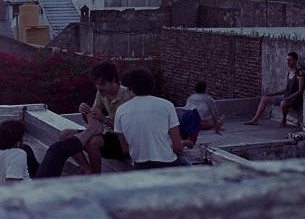 Another accident with terrible consequences, but this time by a group of youths, is the theme of
Pude ver un puma (Could See a Puma)
by young Argentine filmmaker
Eduardo Williams.
Both
Pude Ver un Puma
and
Los Anfitriones
are in the
Cinefondation
part of the programme. This initiative is designed to be a trampoline for students of film schools from around the world, where there works can be seen in the context of one of the most prestigious of film festivals. Finally, in the space dedicated to short films,
Mi Santa Mirada
by Puerto Rican filmmaker
Álvaro Ponte-Centeno
has been selected. This film delves into the harsh world of drug trafficking.
Human dramas, a city undergoing profound change, and the life of a universally-loved Brazilian musician are Latin America?s contributions to the 65th Cannes Film Festival.