Top Gun
Tom Cruise was in Seville recently for the worldwide premiere of his last film Knight and Day. Part of this film, with its wild, breakneck scenes on a motorcycle, with Cruise joined by Cameron Díaz, was shot in the famed southern Spanish city. Until very recently, Tom Cruise has been considered the most influential film celebrity in Hollywood. However, his ongoing devotion to the Church of Scientology has spawned much criticism, doing more harm to the actor?s career than would be expected.
Thomas Cruise Mapother III was born in Syracuse, New York on July 3, 1962. He has been married three times, first to the elegant actress Mimi Rogers, then to the Hawaii-born Australian Nicole Kidman, and finally to Katie Holmes, yet another actress. Outside of his marriages, he has had various high-profile relationships, the most well-known being with Penélope Cruz. They appeared together in Vanilla Sky, a poor remake of Abre los Ojos [Open Your Eyes], the brilliant work by Alejandro Amenábar. In Hollywood, rumor has it that the affair between Tom and Penélope was nothing more
than a charade to give the Spanish actress an opening into American films.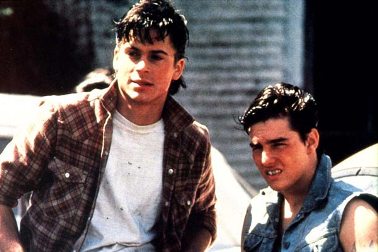 In his childhood, Tom Cruise and his family moved across the United States, living in various places along the way, until ultimately settling in Los Angeles, where Cruise as a youth was even considering becoming a Franciscan monk.
Cruise?s first work in films came at the age of 19 in Endless Love by Franco Zefirelli, in which he hadn?t acquired the elegant good-looks he would have later. His appearance was marred by deformed buck teeth and a somewhat chubby build. Popularity would come two years later under the direction of Francis Ford Coppola in The Outsiders, a story about a gang of boys and their rivalries with kids from richer families. With Tom in this film were a group of actors who would go on over time to, like him, become big stars: Matt Dillon, Patrick Swayze, Emilio Estevez, and Ralph Macchio.
Soon after, Cruise starred in Risky Business, an amusing comedy in which a youth ends up converting his family home into a bordello to raise some fast cash he needs when his parents leave him alone at home while they go on vacation. In one scene, Tom appears in his underwear doing an erotic dance, making him into a teen heartthrob.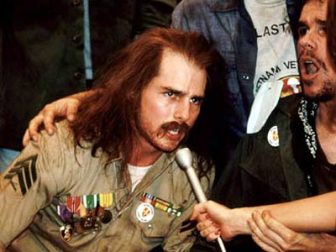 Born on the Fourth of July
The young man was on his way to stardom and finally reached it in a propaganda-style film about aspiring fighter pilots, Top Gun, in which another future film idol, Val Kilmer, appears as a co-star.
With Spain?s own Antonio Banderas came the screen version of the famous novel by Ann Rice, Interview with a Vampire, one of the best movies ever made about vampires. In this film, Cruise and Brad Pitt appear together in the most famous homosexual-oriented vampire scene in the history of cinema.
Tom Cruise went on to become a highly-respected, time-honored actor and films came his way of the caliber of The Color of Money, which he appeared in alongside Paul Newman and received an Oscar nomination for Best Actor in a Supporting Role. Then, there was Rain Man, with Dustin Hoffman, a tender odyssey between two brothers, one of which is autistic. Then, soon after that, Cruise starred in Born on the 4th of July, a drama about an invalid Vietnam War veteran, directed by Cruise?s friend Oliver Stone, and which the actor plying the ex-soldier was once again nominated for an Oscar. In Magnolia, an epic production by Paul Thomas Anderson and appearing with other top-ranked celebrities Julianne Moore and
William H. Macy, Cruise masterfully plays a preacher, earning him another Oscar nomination.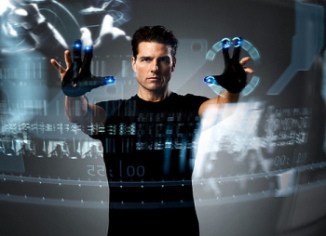 More quality films followed. A Few Good Men takes place in the world of the military and its own rules, with a plot centered on a trial for the death of a soldier. Among the leading roles in the cast with Cruise are a past-his-prime but super-efficient colonel played by Jack Nicholson and a pretty and tenacious Navy lawyer played by Demi Moore. With Eyes Wide Shut, Stanley Kubrik?s posthumous film, so many complications arose in shooting that its release was delayed by a year. The film is about a couple in which the husband explores a series of sexual fantasies with other women. The real-life Nicole Kidman and Tom Cruise had matrimonial differences during the filming, and eventually separated. Valkyrie re-creates a true story from World War II about the failed attempt on Adolph Hitler?s life hatched by a coronel of aristocratic origins. It was a good film, but didn?t have the success at the box office that it deserved.
Apart from these productions of quality and prestige, Tom Cruise has a parallel career in blockbuster-hit popular films. To list only a few here, these include Mission Impossible, Minority Report, The Last Samurai, Days of Thunder, and Jerry McGuire, for which Cruise was once again nominated for an Oscar.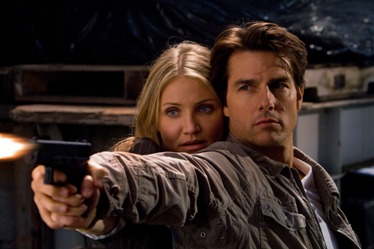 With his friend and agent Paula Wagner as a partner, Cruise has founded a production company which made the Alejandro Amenábar film The Others, in which his then-wife Nicole Kidman starred. The Others was a grand production centered on ghosts and the supernatural. It was a smash hit in Spain and around the world.
Thomas Cruise Mapother III is a decent actor, sharply criticized by some. He?s a complicated man despite his on-the-surface simplicity ? a leader of the Church of Scientology, a sex symbol, but above all, a very well brought up gentleman who generously dedicates hours and hours to public appearances, signing autographs, and posing in photos with many thousands of his fans.