Didi Hollywood
Sometimes actresses at the start of their careers have to use their physical attractions to achieve certain fame. Having done so, they can then demand roles which allow them to demonstrate their acting talent. This can be quite a long process, as filmmakers are usually only interested in showing them superficially, merely exploiting the external beauty of these aspiring artistes. Many such women are lost on the way, give up, or resign themselves to their fate. Others, more persistent or determined, with time achieve the desired objective: to be good actresses, without dispensing with their more enviable attributes. Such is the case of Elsa Pataky, an indisputable beauty on the way to becoming a good actress. Bigas Lunas?s latest project, DiDi Hollywood, might give her just such an opportunity.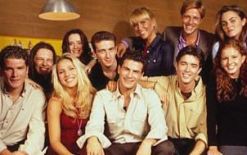 Elsa Pataky
is a 34-year-old actress from Madrid. Her mother is of central European origin, which explains her faintly exotic features. Ever since she was a little girl she has loved acting, encouraged by her maternal grandfather, who was an actor in his native Hungary. She began to study journalism, and took acting courses at the same time. She did some theatre and appeared in the television series ?Al Salir de Clase?. Shortly afterwards the cinematic world took interest in her, and she got small parts in a couple of films. Then
Álvaro Fernández Armero
noticed this young newcomer and offered her a more important role in the horror film El Arte de Morir (The Art of Dying) (2000). She had an outstanding role in
Peor Imposible
(The Best Is Yet to Come) (2001) by David Blanco and José Semprún, a madcap farce which garnered little attention. Although her acting portfolio was still unimpressive, Hollywood called her and asked her to collaborate in the sequel to the cult film Reanimator,
Beyond Reanimator
(2000), by Brian Yuzwa.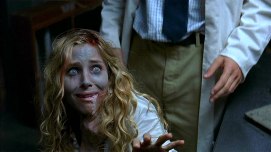 Elsa Pataky?s lucky year was 2004. After working on a few indifferent films, neither very good nor very important,
José Luis Garci
included her in the wide, star-studded cast of
Tiovivo c. 1950
, an ensemble cast film in which various stories in the bleak Madrid
of the fifties intertwine - great work from both the director and the multitudinous cast.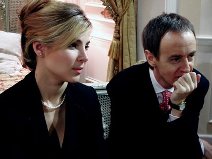 Garci was enthusiastic about his new discovery and offered her her first lead role in Ninette (2005), the film adaptation of Miguel Mihura?s famous comedy, ?Ninette y un Señor de Murcia?, previously made into a film by
Fernando Fernán Gómez
. In Ninette, Pataky, as well as generously displaying her physical charms, showed she was a comic actress with potential; even the critics recognised her quality performance as the daughter of a Spanish couple living in exile in Paris, with whom a tourist from Murcia falls in love.
In 2006 she was acting in the US, in David Ellis? Snakes on a Plane. Although her appearances were sporadic in this scary, seat-gripping production starring the great Samuel L. Jackson, Pataky had an impact on her audience.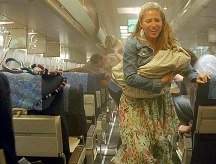 Going from one film to another, this rising star never stopped working. She also did advertising campaigns for top brands, appeared in TV series, caused small scandals by appearing half-clothed in ?stolen photos? by wolfish paparazzis, and led a fairly momentous love life. She had relationships with famous men like Pau Gasol,
Olivier Martínez
, Fonsi Nieto and French comedian Michel Youn, until New York actor
Adrian Brody
entered her life and they embarked on a long, well-publicised romance. Directed by well-known horror film-maker Dario Argento, they shot Giallo (2009) together in Italy. This is apparently a good film of
the genre which was never released in Spain, although it was presented at a few international festivals.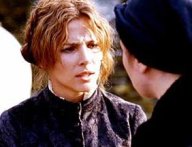 Since 2008, Pataky has worked on several films, some yet to be released, and which represent no significant milestones in her steady career. Due to scheduling conflicts she had to turn down a small part in
Woody Allen?s
Midnight in Paris (2010), and the part of Sigrid in El Capitán Trueno (Captain Thunder) (2010), by Antonio Hernández.
DiDi Hollywood (2010), by Bigas Luna, could be the turning point of Pataky?s as yet unconsolidated career. According to Bigas Luna, in this project inspired by the Hollywood careers of Latin women Sara Montiel, Penélope Cruz, Salma Hayek and Jennifer López, Elsa Pataky could have found her big break, playing a Spanish actress trying to make it in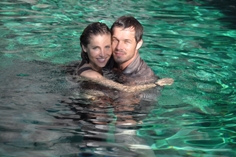 America. In fact, this Hungarian actor?s granddaughter is in much the same situation in real life. We can only hope her dream finally comes true, and that her latest romance, with Chris Hemsworth, a handsome Australian actor with a great future ahead of him, also flourishes.




Films: