Eduardo Noriega in Novo
There are some actors who succeed, become popular and even win favour with the critics while still very young. Such is the case of Eduardo Noriega, who at 21 was already more than promising. His work with top professionals like Alejandro Amenábar, Mateo Gil, Pedro Olea and Marcelo Piñeyro, not to mention Montxo Armendáriz, who more or less discovered him right at the start of his career, formed a solid foundation of experience for this notable actor, who is never satisfied with his own work.
Eduardo Noriega
was born into a large family in Santander in 1973. He studied music for many years and considered going for a law degree, but the acting bug took hold and finally he decided to move to Madrid, where he enrolled in an academy of dramatic art. He immediately made friends with Alejandro Amenábar and Mateo Gil, who, like him, were building careers for themselves in cinema. He obtained parts in several short films and did some work in TV. In 1995 Montxo Armendáriz gave him a good role in Historias del Kronen (Stories from the Kronen), the film adaptation of the best-selling novel of the same name by José Ángel Mañas, about a group of youngsters whose only aim in life is to have a good time, whatever the cost.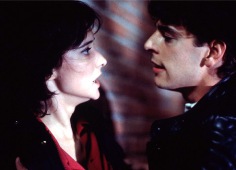 His friend Alejandro Amenábar then picked him for a leading role in his first feature film,
Tesis
(Thesis) (1996), accompanied by
Ana Torrent
and
Fele Martínez
. The storyline centres on Ángela, a student, who is preparing her doctoral thesis about violence in films, and accidentally comes across a ?snuff movie?, showing a woman being tortured and killed. This chance occurrence places her life in danger. The film was a great success and right both Amenábar and Noriega with one foot in the door.
In 1997 director and actor coincided again on the thriller
Abre los Ojos
, (Open Your Eyes) also featuring
Penelope Cruz
and
Najwa Nimri
, cast as the protagonist?s lover and girlfriend, respectively. Noriega played the rich young man who is severely disfigured in an accident. This film was so successful that Tom Cruise himself produced and starred in the American version, Vanilla Sky (2001), though this proved significantly inferior to Amenábar?s original film.
In Cha-cha-cha (1998), by Antonio del Real, an amusing comedy with a good script, Noriega plays an attractive male model, accompanied by María Adánez, Ana Álvarez and Gabino Diego.

Then came El Invierno de las Anjanas (1999), Pedro Telechea?s interesting first work about a tragic love affair, very realistically portrayed by Noriega and Elena Anaya.
Along with Leonardo Sbaraglia, our star from Santander also made a ?cult? film, entitled Plata Quemada (Burnt Money) (2000), directed by Marcelo Piñeyro; a brilliant recreation of a true story of a homosexual couple who commit a daring bank robbery, with dramatic results.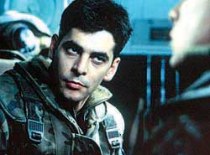 In 2001,
Daniel Calparsoro
brought together Eduardo Noriega,
Eloy Azorín
and
Rubén Ochandiano
in
Guerreros
, the significant and heartfelt chronicle of a group of Spanish soldiers on a humanitarian mission, who get mixed up in the horrific Kosovo conflict.
Filmmaker Miguel Courtois is particularly interested in examining the problems of the Basque Country through the medium of film and has directed two films on the subject. One of these, El Lobo (Wolf) (2004) tells the true story of Miguel Lejarza, nicknamed El lobo, played by Eduardo Noriega, who daringly infiltrates the world of ETA as a mole between 1973 and 1974, at the instigation of the Spanish secret service; a good and at times fascinating portrayal of an important contemporary problem.
Controversial director Vicente Aranda, known for his interest in the erotic, used Juan Marsé?s novel ?Canciones de Amor en el Lolita?s Club?, as the basis for a production (Lolita?s Club) in which corruption, violence, drug use and prostitution are the main driving forces of the narrative, and the protagonists are two very different twin brothers, both played by Eduardo Noriega. One is a violent police officer and the other a handicapped man who scrapes a living working in a highway brothel. Their next encounter promises to be eventful. Canciones de Amor en el Lolita?s Club (2007) was not well received by critics, but was a hit at the box office.

In 2004 Eduardo Noriega was involved in two films made with American capital: the thriller Vantage Point (2008) by Pete Travis, and Transsiberian (2008),
by Brad Anderson, another thriller, but based on a travel adventure.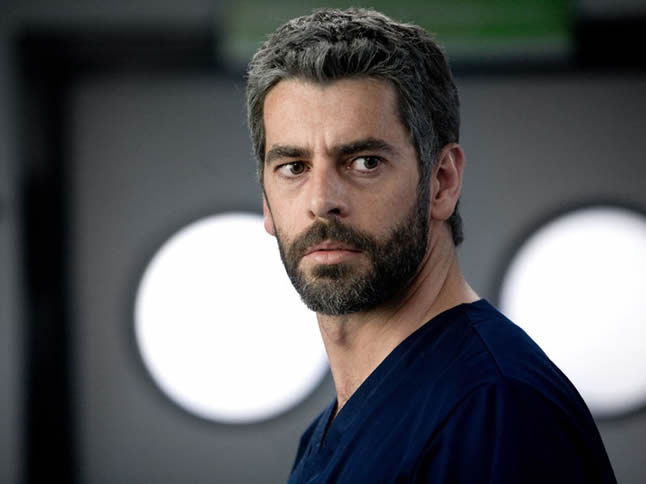 His most recent on-screen appearances have been
El Mal Ajeno
(For the Good of Others) (2010), by Óscar Santos, based on a script by Daniel Sánchez Arévalo, a respectable film with some disturbing moments, and
Agnosia
(2010), by Eugenio Mira, soon to be released in Spain. This is a rather harrowing drama about a woman suffering from agnosia, a strange neuro-psychological disorder, who is party to an important industrial secret. Her boyfriend becomes involved in a plot to oblige her to reveal it.
Eduardo Noriega is currently in a very good position as far as his acting career is concerned. Foreign film industries are showing an interest in him, and it seems very probable that his acting presence and talent will pave the way for an international career.
Films: