Luppi
He has just turned 75 and is still in his prime. Last year, he made three films and two have already come out thus far in 2011: Sin Retorno and Cuestión de Principios (A Matter of Principles). At this rate he definitely deserves the record he has for the most Best Actor Condor Awards back in his native Argentina. According to him, there?s no retirement for good actors...
Federico Luppi was born in Ramallo, Buenos Aires on 23 February 1936. He started acting quite by chance. Working at a bank during the day and studying Fine Art at night, one evening his class was cancelled and a companion invited him to a theatre rehearsal. He loved it and went back every night
until, one day, someone didn't turn up and the students asked him to help out. Since then he's left his
pencils and paints in a drawer and become one of the most charismatic Spanish-speaking actors to date.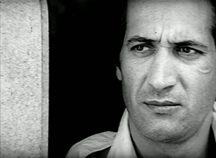 His first steps in professional theatre as the male lead won him a certain popularity with the demanding Buenos Aires audiences. However, in the mid-1960s he abandoned the theatres in Calle Corrientes and went to act on film sets instead. He began his screen career with the film Pajarito Gómez, by Rodolfo Kuhn (1965), a satire about the life of a famous pop star. Luppi's first role was very small, and his name appeared seventh in the credits, but he did not go unnoticed. The film was a hit and enjoyed a splendid reception at the Berlin Festival in 1965. Two years later, with Aniceto y la Francisca, he received definitive recognition and became one of the most popular actors in Argentina. The movie, directed by former singer Leonardo Favio, was an excellent social drama about the troubled romance of a pair of lovers in a small town.
Federico Luppi consolidated his cinema career and movies which time has turned into classics came up in quick succession: Crónica de una Señora (Chronicle of a Lady), La Patagonia Rebelde (Rebellion in Patagonia), Tiempo de Revancha (Time for Revenge), Plata Dulce (Easy Money), and No Habrá más Penas y Olvido (Funny Dirty Little War). Years later, Luppi revealed that he felt limited as an actor and as a person by the dictatorship dominating the country. His participation in films like La Patagonia Rebelde and his progressive ideological position caused the Argentine military government to veto his work for five long years.
Towards 1981, Luppi was back at work and began his cinematic partnership with the director who has brought him most prestige, Adolfo Aristarain. The duo?s collaboration took off with Tiempo de Revancha, which brought him his second award for Best Actor from the Argentine Academy and a prize at the International Chicago Latino Film Festival. Luppi was to work with this filmmaker many times, on Los Últimos Días de la Víctima (Last Days of the Victim) (1982), Un Lugar en el Mundo (A Place in the World) (1992), nominated for the best non-English language Oscar, La Ley de la Frontera (1995) and Martín (Hache) (1997).
His first incursion into Spanish cinema was offered him by Mario Camus, in La Vieja Música (1985), along with Charo López and Paco Rabal. However, the movie, a sentimental melodrama, was little liked despite the actors' work and the efforts of this renowned director.
Unlike other actors, Luppi's most prolific years came with maturity and the nineties were his golden decade, during which he alternated between working in Argentina and Spain. This golden age started off with Un Lugar en el Mundo (A Place in the World) (1992), by Aristarain, with Cecilia Roth and José Sacristán. It is the story of a man living in a remote Argentine valley, a Spanish geologist, and an illiterate girl. The film consolidated Luppi's career in Spain, and won the Golden Shell at the San Sebastian Festival and the Goya for best Spanish-speaking foreign film.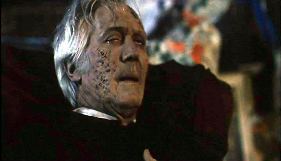 After this came films with renowned Spanish directors, like Mariano Barroso in Éxtasis (Ecstasy), Agustín Díaz Yanes in Nadie Hablará de Nosotras Cuando Hayamos Muerto (Nobody Will Speak of Us When We're Dead) and Antonio Hernández en Lisboa (Lisbon). However, he never abandoned his connection with Argentine cinema and continued to take part in productions like Marcelo Piñeyro?s Caballos Salvajes (Wild Horses) (1995), with another great Argentine actor, Héctor Alterio, whose career has always been linked to Luppi's, and Sol de Otoño (Autumn Sun), by Eduardo Mignona (1996), a romantic story about the relationship between an orthodox Jewess and a mature gentleman, together with
Norma Aleandro
, with whom he would share billing again fifteen years later, on
Cuestión de Principios
(A Matter of Principles).
At about that time he started to collaborate with another of his favourite directors, Mexican filmmaker Guillermo del Toro, shooting Cronos; later on came El Espinazo del Diablo (The Devil?s Backbone) and El Laberinto del Fauno (Pan?s Labyrinth), the director?s unfinished fantasy trilogy about the post-civil-war era in Spain. Curiously, Luppi is not a fan of this genre, or of horror, but he has always been a staunch supporter of Del Toro's personal poetic vision. In fact, his favourite films are
Muerte de un Ciclista
(Death of a Cyclist) by
Juan Antonio Bardem
, Les Cuatre Cents Coups (The 400 Blows) by Francois Truffaut, and La Grande Guerra (The Great War) by Mario Monicelli. All of these bear little resemblance to Guillermo del Toro's imaginary worlds.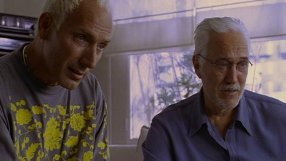 On the other hand, if he had to decide which was his favourite character, he?d say the one from Martín (Hache), offered to him by his friend Aristarain, that emotional and political exile. Accompanying him in this drama was another trio of great actors:
Cecilia Roth
,
Eusebio Poncela
and the young
Juan Diego Botto
, who was revealed as an extremely promising actor. Definitely, Martín (Hache) represented his consolidation as an actor in Spain and he has described it as ?a breath of fresh air?.
Invariably critical and hostile towards politics in his homeland, in 2001 Luppi moved to Spain permanently when the ?corralito? was imposed in Argentina, the sign of a serious financial and political crisis. He obtained Spanish nationality shortly afterwards. At this time he was offered parts in a great many Hispano-Argentine co-productions, such as Lugares Comunes (Common Ground), with Aristarain once again, Incautos (Swindled) and Elsa y Fred (Elsa & Fred).
An avid reader, with a hundred films under his belt and extensive theatrical experience, he turned to directing in 2005 and made Pasos, a drama which, oddly enough, he decided to set in the Spanish transition years rather than the Argentine equivalent. The script was written by his partner, actress Susana Hornos, who also acted in the film, together with Ana Fernández.
More recently, we have seen him in Gerardo Herrero's Que Parezca un Accidente, (2008), a black comedy starring Carmen Maura about a widow who hires a hit man to murder her unfaithful son-in-law, and in which we see Luppi in a new and completely different role. He also had a part in Sin Retorno by Miguel Cohan, a dramatic thriller with a good, fast-paced script which fully deserved to win the Espiga de Oro at the Valladolid Film Festival.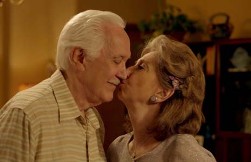 One of his most recent cinema appearances was in Cuestión de principios (A Matter of Principles), by Rodrigo Grande, an ingenious, amusing piece of entertainment about an old man who refuses to give in to the power of money. Norma Aleandro plays Luppi's wife in this charming adaptation of a short story by famous Argentine writer Roberto Fontanarrosa.
Meanwhile, Luppi continued to accumulate films and awards; not for nothing does he have the record for winning the greatest number of Condor Awards (The Argentinian Oscars) for Best Actor. He also possesses a Silver Shell from San Sebastian and prizes from other big festivals like Mar del Plata, Oporto, Barcelona, Miami, La Habana, Huelva, Valladolid, and Los Angeles.
He says he would like to stop working and go into exile in his ?lost paradise?, Navarre's Valle del Roncal, and enjoy good wine. But, he also admits that ?there's no retirement for actors; one has to keep one's machinery in good working order and carry on?. It's typically Argentine contradiction.


Federico Luppi films available on filmotech.com: