Piedras (Stones)
She dazzled Luis Buñuel - not only with her pure, beautiful face and expressive eyes, but also with her naturalness and the overwhelming force of her acting, so evocative of the Mediterranean type. No longer the sweet young girl from Ese Oscuro Objeto del Deseo (That Obscure Object of Desire), today Ángela is a formidable actress admired by famous international directors, like Giusseppe Tornatore and Pedro Almodóvar. This week she?s back in cinemas in the film Vidas Pequeñas, although after starring in over 100 films, she has never been far away.
Little remains to be said about her famous origins. Antonio Molina, Ángela?s father, was a famous copla singer who starred in a good number of hit films. From her mother, Ángela Tejedor, she inherited her Mediterranean beauty and kindness. She was born in Madrid on October 5, 1955 and has seven brothers and sisters, many of whom also work in show business.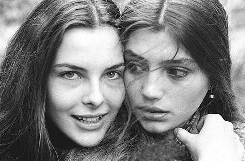 With Carole Bouquet in
That Obscure Object of Desire
A highly imaginative child, Molina loved to dress up in her mother?s clothes. She also liked reciting and wrote fantasy stories. At the age of seven, she went to ballet and Spanish dance classes. She also received acting classes. When she completed her dance training, she studied Dramatic Art at the Escuela Superior, in Madrid. At that time, she was 17 and desperate to become acamada professional actress. The magazine Fotogramas, in a section on film stars? children, ran a feature on her which caught the eye of director
César Fernández Ardavín
, who was then looking for a Mediterranean beauty to star in
No Matarás
(1974), about the difficult subject of abortion. Without a formal audition and only her teacher Miguel Narros to advise her, the aspiring actress got the part of the heroine, acting alongside Tony Isbert. She played a young girl from the country who arrives in Madrid, falls in love with a clerk in a shoe shop, and becomes pregnant. The boyfriend doesn?t want to be a father and does his best to persuade her to have an abortion.
Angela?s photogenic qualities and ease in front of the cameras were an overnight media sensation and thus she embarked upon a long and fruitful career, directed by some of the most prominent filmmakers: Buñuel, Gutiérrez Aragón, Chávarri, Belocchio, Pontecorvo, Borau, Comenccini, the Taviani brothers, Almodóvar, Tanner and Tornatore. She has also shared the billing with great actors like Fernando Rey, Fernán Gómez, Sacristán, Rabal, Alterio, Juan Diego, Mastroianni, Piccolí and Depardieu, among others.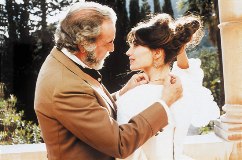 With Fernando Rey in Bearn
Early in her career, as a beautiful, budding young actress, she appeared in a series of films, the most important of which were
Las Largas Vacaciones del 36
(Long Vacations of 36), by Jaime Camino (1976);
La Ciutat Cremada
, (The Burned City) by Antoni Ribas (1976) and
Camada Negra
(Black Litter), (1977), her first collaboration with Manuel Gutiérrez Aragón; later, she would make what she came to believe were the most important films of her career with him.
Cinematic genius Luis Buñuel had wanted to make a film version of Pierre Louys? daring and somewhat melodramatic novel, ?La mujer y el pelele" (?The woman and the puppet?); two versions had already been made, one in Hollywood, starring Marlene Dietrich, and one in Paris, with Brigitte Bardot. Buñuel chose María Schneider ? who sadly died recently ? but she failed to convince him and he dismissed her after a few days? shooting. Then he had a typical Buñuel idea: the part of Concha Pérez, a contradictory, promiscuous woman, would be played be two different actresses; in some scenes by French artiste Carole Bouquet and in others by Spanish actress Ángela Molina, who, he claimed, had the face of a pagan virgin, due to the strength and profound sensitivity of her features. So that is what he did; and the result was the intelligent, surreal Ese Oscuro Objeto del Deseo (That Obscure Object of Desire) (1977). This film opened many doors for Ángela, in Europe and even in America. In any case, her talent for languages meant that she very rarely had to be dubbed.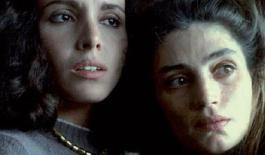 Jaime Chávarri
is another of her favourite directors. Their successful collaboration began in 1977 with
A un Dios Desconocido
(To an Unknown God), a drama heavily influenced by the memory of Federico García Lorca. In 1983 they shot Bearn o la sala de las muñecas, in Mallorca, based on the famous novel by Llorenç Villalonga. The plot concerns the Lord of Bearn,
Fernando Rey
, who is having an intense, adulterous affair with his niece, Xima, played by Ángela Molina; beautifully attired in period costume, her sensual splendour shines out. Chávarri wrote the script of El río de oro, (1986) with his new muse in mind, and paired her up with Bruno Ganz, a prestigious actor of Swiss origin. Here they play a couple of friends who meet up many years later. But the director-actress duo?s greatest success was
Las Cosas del Querer
(The Things of Love) (1984), inspired by the career, during the Spanish post-war era, of the famous homosexual communist singer Miguel de Molina. This film made Ángela the most popular Spanish actress; she played Pepita, a close friend of the famous artiste. She was outstanding in this role, singing and dancing with a new style all of her own. The film captivated audiences and thanks to its success a sequel followed, Las Cosas del Querer 2 (1995) - though this was less popular - and Ángela even made a record with Georges Moustaki.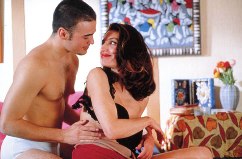 With Liberto Rabal in
Carne Trémula (Live Flesh)
When the transition to democracy came, Molina was anxious to disassociate herself from the permissive ?destape? phenomenon, and concentrated instead on the art film sector, characterised by quality and commitment, with social or political themes, or a more metaphorical side. She defines it as: ?cinema made by directors who have to tell us something, or burst...? and she still applies this criterion when making her career choices.
Another of her most emblematic films was Borau?s La Sabina (1979), a co-production with Sweden, in which this filmmaker surrounded her with such renowned companions as Jon Finch, Carol Kane, Harriet Andersson and Simon Ward.
If in connection with Chávarri, Molina made it to stardom; with Manuel Gutiérrez Aragón she developed her career as a great dramatic actress. As well as Camada Negra, they also filmed El Corazón del Bosque (1979) together, an impossible love story involving a woman from a village and a former freedom fighter hiding out in a nearby wood. Three years later they joined forces for the third time in Demonios en el Jardin (Demons in the Garden) (1982), an allegorical portrait of Franco?s Spain. La Mitad del Cielo (Half of Heaven) (1986) was probably their most ambitious joint venture. This is the rich, complex portrait of a woman who starts out working at an offal stall in a Madrid market and ends up the respected owner of a high-class restaurant. The term ?magical realism?, which has been applied to Manuel Gutiérrez Aragón, is particularly pertinent to this work, and it won Ángela the Silver Shell for Best Actress at the San Sebastian Film Festival. Ángela always remembers him with affection and respect and once said, ?The films I made with Manolo marked my soul and my way of working.?
Over the years she has also worked on a number of films shot in Italy and France, and has even had parts in American, German and Argentinian movies. In 1985 she became the first foreign actress to win the David di Donatello prize, for her performance in Camorra. In fact Italy is one of the countries where her work is most admired; she is one of the great director Giuseppe Tornatore?s muses, and has also worked with the Taviani brothers and Gillo Pontecorvo. Other outstanding films she has made outside Spanish borders are Alain Tanner?s L?homme qui a Perdu son Ombre (The Man Who Lost His Shadow) with Paco Rabal, Le Voleur d´enfants (The Children Thief) with Marcello Mastroianni, and 1492: Conquest of Paradise, Ridley Scott?s blockbuster about the discovery of America.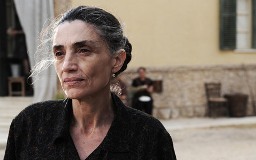 Of the great Spanish directors,
Almodóvar
was the only one she had never worked with; and it was worth the wait, as in
Carne Trémula
, (Live Flesh) (1979) she gave an outstanding performance in her own inimitable style. In 2009 she was filming with the La Mancha director again, this time on
Los Abrazos Rotos
(Broken Embraces) a great melodrama in which she had a short but crucial role.
Ángela matured physically very fast, and the years have turned her face into a sublime dramatic mask, capable of expressing any feeling.
Her later work in Spain involved some quite alternative films and her collaborations with young filmmakers are admirable. In Carne de Neón (Neon Flesh) (2011), by Paco Cabezas, who calls it a ?destroyer thriller?, she plays an ageing prostitute suffering from Alzheimer?s, just out of jail, and duly shocks, moves, and even makes people laugh.
Now showing in cinemas is Vidas Pequeñas, (2010) a film which Argentine director Enrique Gabriel has been five years in the making. It is a drama featuring a group of ordinary people seeking happiness. This time Ángela plays Celeste, a poet reduced to writing horoscopes in esoteric magazines, while suffering from terminal cancer.
Last year she made Amaro, Amore in Italy with Francesco Henderson and she has just appeared, directed by Henning Carlsen, in Memoria de mis Putas Tristes, playing the role of a prostitute together with her daughter, Olivia.
As for Spanish television, she is currently in the hit series ?Gran Reserva?, along with Emilio Gutiérrez Caba.
Ángela Molina films available at filmotech.com: