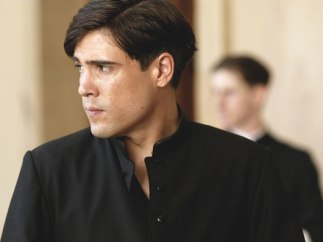 At its 28th edition, April 13-26, 2012, the
Chicago Latino Film Festival
, in collaboration with the
Etxepare Basque Institute
, is showing the films
Yoyes
(1999) and
The Good News (La Buena Nueva)
(2008) by award-winning filmmaker
Helena Taberna
. The screenings, which will include a presentation and debate led by the director, will take place at the
Instituto Cervantes of Chicago
, one of the official sites of the Festival.
Yoyes
(1999) tells the true story of the first woman who held a position of authority within the terrorist organization ETA, who comes back to Spain from exile in Mexico and tries to start her life anew. Her return isn?t easy. She has evolved, getting a university degree, working for the UN and has become a mother. Meanwhile, in her homeland, terrorist violence continues to be the main theme of the news headlines.
The Good News (La Buena Nueva)
(2008) is about Miguel, a parish priest in a socialist-controlled town doing his work on behalf of the Church during the 1936 uprising at the outset of the Spanish Civil War. When the war starts, the Nationalists take over the town and the executions soon get underway. In his fight to defend the victims, Miguel has to confront the ecclesiastical and military hierarchies, putting his own life at risk.
After her presentation at the
Chicago festival
,
Helena Taberna
will be taking her films to various American universities to present her works and establish ties with professors and students at universities in Chicago, Minnesota, Phoenix and Colorado.