Neither Avatar nor Alice in Wonderland top the list ? what we like here is Torrrente. The film world's most crass detective is back with another Spanish blockbuster, now the best film debut (as far as ticket sales, at least) in Spanish history, including, and get this, both domestic and international film premieres in Spain. And, it's only just begun. 2011 is shaping up to be a very good year for Spanish cinema in terms of both quantity and quality. Trueba, Almodóvar, Fresnadillo, Bayona, Urbizu, and Armendáriz are all presenting their latest promising works. Here are some hints of what's coming.
Spanish master filmmaker
Almodóvar
, always top-notch at promotions and public relations, has been keeping his lips sealed about his upcoming film
La Piel que Habito
(The Skin I Live in). While his latest projects sprouted with ongoing developments and thoughts in a complete diary he published in his blog, the shooting of La Piel que Habito has been shrouded in secrecy. What we do know is that the film will star
Antonio Banderas
, working with Almodóvar again 21 years after Átame [Tie Me Up! Tie Me Down!] and Elena Anaya replacing
Penelope Cruz
, who was originally slated to star in the film. We also know that Almodóvar's new film was due to debut in March, but has been put back to 10 September. And, it has been said that this film is a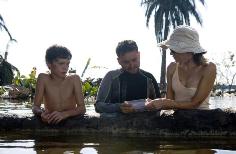 Naomi Watts and Juan Antonio
Bayona during filming of The Impossible
rather free adaptation of the Thierry Jonquet novel ?
Mygale
?. In the book, the main character is a prominent plastic surgeon who researches creation of a new kind of skin after his wife has been killed in a car accident. According to the director, the film will be a psychological horror thriller, without screams or melodrama.
Marisa Paredes,
Roberto Álamo
, and
José Luis Gómez
have major parts in a film that promises to be dark and harsh. Production costs are ten million Euros and it has been in filming for ten weeks.
The sensational cast selected by Juan Carlos Fresnadillo for his film Intruders includes British actor Clive Owen, Dutch actress Carice van Houten (Black Book), German-Catalonian actor Daniel Brühl, and Spanish actress Pilar López de Ayala. All are working on this supernatural, psychological thriller which, in the words of its director, ??has a visual universe arising from the epitome of the ghosts buried in the depths of our unconsciousness? and revolves around a girl who has to face demons arising from the reading of a children's tale. The film is due to premiere on 7 October.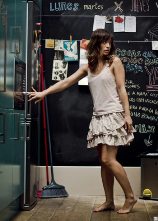 Marta Etura and Luis Tosar star
in Mientras Duermes (Sleep Tight)
Following the huge hit he had with critics and at the box office with El Orfanato [The Orphange], Juan
Antonio Bayona
is again behind the cameras, this time filming
The Impossible
. The international success of the former has enabled him to raise 30 million Euros for his latest production, plus an all-star cast led by superstars Ewan McGregor and
Naomi Watts
. While few details have been released so far about the plot of the new film, we know that part of it is being shot in Thailand, where the devastating 2004 tsunami originating in the Indian Ocean that destroyed so much of this country is being recreated. This film is part of Bayona's bet on ?Spanish cinema making ambitious, high-quality films which are competitive on the international market.?
Twenty-six years after his feature-film debut with Tasio, Navarre filmmaker Montxo Armendáriz is now directing No Tengas Miedo (literally, ?Don't Be Afraid?). Armendáriz's ninth film tackles the weighty subject of child sexual abuse. The lead character is a twenty-five-year-old woman trying to get her life back by covering up the scars caused by the sexual abuse she suffered as a child. Michelle Jenner is Sabina, the young woman who want to erase her past. Her parents are played by Belén Rueda and Lluis Homar. Before starting filming, the director of Obaba researched the subject by interviewing professionals in the field and young people who have been victims. The film will mix real accounts with fiction and is due for release on 29 April.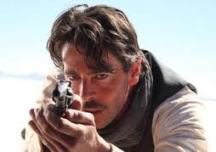 Eduardo Noriega in
Mateo Gil's Blackthorn
?I can't be happy ? the only thing that gives me relief is that others aren't [either].? With these words, director
Jaume Balagueró
, maker of the REC saga,
Los sin Nombre
and
Darkness
, among others, is again working in his favourite genre: the psychological thriller. Three Goya winners,
Luis Tosar
,
Marta Etura
, and
Alberto San Juan
, are starring in Mientras Duermes (Sleep Tight), with a psychopathic bully doorman leading the story. It is also due to premiere in cinemas on 7 October.
It's been eight years since Enrique Urbizu released La Vida Mancha (Life Marks) and nine since the critics elevated him to the status of one of the top makers of Spanish film noir for La Caja 507 (Box 507). With the forthright title No Habrá Paz para los Malvados (literally, ?There Will Be No Peace for the Evil Ones?), based on the Biblical story of the prophet Isaiah, Urbizu has put together a detective thriller starring José Coronado as a burnt out, corrupt police officer who gets caught up in a sinister incident with the background of the March 11, 2004 Madrid terrorist attacks. We still don't have a release date, but it shouldn't be long as filming ended months ago.
Mateo Gil, Alejandro Amenábar's customary scriptwriter and maker of Nadie Conoce a Nadie (Nobody Knows Anybody), has gone to Bolivia to film Blackthorn, which speculates on what could have happened if bandit Butch Cassidy hadn't met his end in a shootout with the Bolivian Army. This time, Sam Shepard, another great American actor, is playing Cassidy who, under the name Blackthorn, has grown older in Bolivia and wants to return to his homeland. On this return trip, he develops a friendship with Spanish man played by Eduardo Noriega, who is a fugitive after robbing a mine. Recalling old times, Blackthorn decides to join him in his flight. It's an interesting proposition for a classic-style Western, with cinematography by the excellent Antonio Ruiz Anchía, a highly-reputed Spanish camera operator living in Hollywood. The film is set to open the 12th Las Palmas de Gran Canaria International Film Festival on April 1 and will later be shown at the Tribeca International Film Festival. We still don't have an official release date for Spain.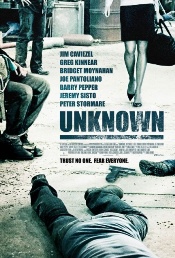 Unknown, a blockbuster in the USA
After the Goya Awards gala,
Alex de la Iglesia
went to Cartagena to begin filming
La Chispa de la Vida
, a modern fable about an advertising agent who suffers an accident when he falls into an excavation site and a metal rod penetrates his head. Trapped in such a way that nothing and no one can save him without further endangering his life, he decides to converted this almost surely fatal accident into a media phenomenon, charging for coverage of it, and thus leaving his family with a good inheritance. This tragicomedy stars TV comedian José Mota, with Mexican actress
Salma Hayek
playing the anguished wife. Fernando Tejero,
Santiago Segura
,
Juan Luis Galiardo
, and Carolina Bang complete the cast of this film which De la Iglesia has described as being along the lines of
Antonio Mercero's
La Cabina (The Phone Box), with a more current, different point of view. The ex-chairman of the Spanish Film Academy plans to debut his film in the autumn and take it to the Venice Film Festival, where his recently-premiered and somewhat battered
Balada Triste de Trompeta
(A Sad Trumpet Ballad) shone last year.

Although a US production, we can't help but include in this review of upcoming films the first Spanish-directed movie to reach number one in US box-office sales. The film is titled Unknown and the man behind its miracle success is filmmaker Jaume Collet-Serra, a Catalonian director living in Los Angeles. Collet-Serra has made other hit films, like House of Wax and Orphan. Unknown features Liam Neeson and tells the story of a man who awakens from a coma to find that his identity has been stolen. It comes to Spanish cinemas in April.
On Cinco Metros Cuadrados (literally, ?Five Square Metres?), its director, Max Lemcke, whose previous work, Casual Day, appeared in various festivals and won last year's top awards given by the CEC, Circulo de Escritores Cinematográficos (Spanish Film Writers' Circle), said, ?Cinco Metros Cuadrados is a fable on the time of the real estate boom, a story of heroes and villains. Ordinary people try to reach for something they've dreamed of, such as a flat with a five-square-metre terrace on the outskirts of a large city. The protagonist couple, Alex and Virginia, is deceived by a real estate company and both have to struggle to get their house back in total desperation of having had their dreams destroyed.? Fernando Tejero and Malena Alterio play the tricked couple, while Emilio Gutierrez Caba is the evil property speculator. Watch Fernando Tejero in a part very different from those he's had up to now as he brings all his talents to bear to perform this very complex role.
With a line-up like this, we are sure that Spanish films will break box-office records in 2011. Spanish cinema will be first class. All it needs now is spectators to come and see it.