MADATAC 03
CONTEMPORARY NEW MEDIA AUDIO-VISUAL ARTS FESTIVAL
12-18 DECEMBER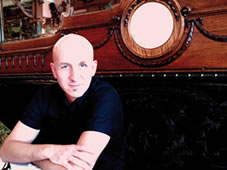 MACHINES < --- > FLESH
Goodbye Necro-Year, Welcome Bio-Automaton
The inspiring diversity of expression in current New Media Art – a veritable melting pot for convulsive processes of creative dismantling, the dispersion of our aesthetic traditions, or subtle shifts in morpho-videographic structures – contrasts with the loss of our perceptual skills as an evolved society.
Just as fluids swirl, evaporate, liquefy and freeze, the programme set in place by MADATAC 03 acts as a deep-water probe, delving into the turbulent abyss of human confusion. It does so through a cycle – a capillary wave or spiral - of capture, concealment and projection of the object that is both observed and investigated.
This leads us from digital distortion to found footage, weaving appropriationism with mass media culture to develop hidden viewpoints, safehouses for counter-utopian visuals, simulated realities, space-sound traces and geo-located drifts of abandoned places.
Something as atavistic as a machine camouflaged with flesh, a device as support for our actions, thoughts and creations, therefore turns into a readily-assimilated foreseeable circumstance and a metaphor for this festival.
Once again this year we appear rearmed, fighting off pathogens and environmental corrosion to detect and divulge those techno-systemic elements that best recreate the aspiration to be different, transformed into hunters, relentlessly tracking that most elusive moving image.
Iury Lech
MADATAC Director



OFFICIAL INTERNATIONAL SECTION
The Official International Section is made up of 78 video creations from 26 different countries, to be screened at the Cineteca (MATADERO)
SALA AZCONA
programme recommended for over 18s
PROGRAMME Nº 1
WEDNESDAY 14_de 19:00 a 20:30
SATURDAY 17 _de 19:00 a 20:30
ALBERT MERINO (ESPAÑA / SPAIN)
EL BARRO OCULTO (Hidden Mud, 2010) 7' 42"
An intimate x-ray of a distant space through its ghosts, absences and history. Interior and exterior landscapes are superimposed, weaving an airtight landscape within which the main characters project their desires.

PETER LICHTER (HUNGRÍA / HUNGARY)
FÉLÁLOM (Sueño ligero_Light Sleep, 2009) 7'
A boy's sleep disturbed by waking, and the sound of reality. Found-footage montage of rare erotic Super 8mm, deteriorated by the chemical reactions of the celluloid.

GEMMA PARDO (ESPAÑA / SPAIN)
UNTITLED (DAM) (Sin título (Presa), 2009) 4' 40"
A composition of moving images and photographs of dams along the river Danube, showing the architecture, engineering and energy that move cities.

MICHAEL WYSHOCK (EE.UU / U.S.A)
HUSH PUPPY (Silencio cachorro, 2009)  3' 30"
Imagery was captured of dried up river in the Arkansas Delta. The footage was manipulated to reference genetic modification of animals, adaptation and evolution

KIRSIMARJA METSÄHUONE (FINLANDIA / FINLAND)
ROAM (Vagar, 2011) 8' 34"
Based entirely on pictures, this video documents the fragmented and unpredictable dialogue born of the interaction between people and urban environment.

LUIS FERNANDES (PORTUGAL)
BELLE (Bello) (2010) 9'
A film that deals with subtle meanings, apparently without any understanding of beauty itself, but with an irreplaceable essence.

BETTY BOEHM (ALEMANIA / GERMANY)
MO EL (2010)  11' 04"
A mysterious woman, an unidentified driver and a coyote somehow meet somewhere in the desert and put up at an abandoned motel.

MARIUS LENEWEIT / ROCÍO RODRÍGUEZ (ALEMANIA_VENEZUELA_ESPAÑA /GERMANY VENEZUELA_SPAIN)
NILAND 2 (2011) 9' 56"
This piece explores man's transformation and adaptation to life underwater. 

CRAIG MULHOLLAND (ESCOCIA / SCOTLAND)
PEER TO PEER (Entre iguales, 2008) 12'
The dystopian tale of a surveillance operator, as referred in Foucault's "Discipline and Punish", laboring futilely inside a panopticon prison.

DAVID TRULLO (ESPAÑA / SPAIN)
FAUSTO (Faust, 2010) 4' 43"
Contemporary version of the legend using the original titles from the silent film "Faust" (FW Murnau, 1926) mixed with images taken in Berlin during the author's resident work.

MARC NEYS alias Swoon (BELGICA / BELGIUM)
CLOUDS (Nubes, 2011)  5' 30"
The eternal struggle between our economy, prospering through industry, against our natural need for space and clean air.

CHUS DOMINGUEZ (ESPAÑA / SPAIN)
EL ANGEL CAIDO (Fallen Angel, 2011) 4'
"Nature has given wings the power to raise heaviness to heights where the gods live. Of all physical things, these take most part in the divine" (Phaedrus, Plato).
PROGRAMME Nº 2
WEDNESDAY 14_de 21:00 a 22:30
SATURDAY 17_de 21:45 a 23:15
ALESSANDRO AMADUCCI (ITALIA / ITALY)
A TELL-TALE HEART (El corazón delator, 2010) 3'30''
A mysterious machine builds a heart for an unknown mission.

JUAN CARLOS SANCHEZ DUQUE (ESPAÑA / SPAIN)
NATURALEZA MUERTA (Still nature, 2011)  9´11"
Natural, lively elements caught during the night in a frenzy of movement and activity, illuminated by a fatuous light that turns them into beings closer to death than life.

BEATE HECHER/MARKUS KEIM (AUSTRIA)
VANISHING POINT (Punto de desaparición, 2010) 16'
The raw material of this video is a real recording in search of a void in human perception, in what's visible and what's invisible, in what appears and what disappears, in its course and outcome.

MONA MOHAGHEGHI (IRAN)
UNTITLED 2 (Sin título 2, 2011)  1' 58"
A tape is flying in the wind when, suddenly, the annoying noise of the air raid siren changes the poetic atmosphere into an uncomfortable, stressful situation. The video involves concepts of time, memory and nostalgia.

ANA ESTEVE REIG (ESPAÑA / SPAIN)
BAD ROMANCE (Mal romance, 2011) 3' 08"
Natural disasters are events that affect stability and continuity, causing irreversible changes. This video shows a destroyed landscape while a girl listens to a song by a famous pop singer.

JEAN MICHEL ROLLAND (FRANCIA / FRANCE)
TECHNO TOOLS (Tecno herramientas, 2011)  5' 45"
Clash of movements and sounds from six tools, where the lack of message or story allows for a purely plastic and auditory experiment based on collage and rhythm.

MILICA RAKIC (SERBIA)
A WOMAN IS A WOMAN (Una mujer es una mujer, 2010) 4' 43"
This work analyzes different ways to explore emotion and language, sometimes without words.

GERARD FREIXES (ESPAÑA / SPAIN)
THE HOMOGENICS ( 2010) 3' 30"
The same people living in the same houses. Standardisation turns everything into a steroetype. Family sitcom 'The Homogenics' is an extreme example of this.

MARTYN BLUNDELL (REINO UNIDO / U.K.)
SILKWORMS (Gusanos de seda, 2011) 0' 52"
Exploration of the process that deals with acts of order and image juxtaposition - patterns, text, lists and sounds - to try and create a story through acts of association and combination.


CARLOS URBINA/EDUARDO POLONIO (ESPAÑA / SPAIN)
BRIEF FAST AMBROSÍA (2011) 9' 14"
Visuals motivated by the divine to represent a sound composition by Eduardo Polonio. Experience of something that takes place in a short space of time, in an impossible emptiness of a lost man. 

ANNA-LENA GREMME (FRANCIA / FRANCE) SUMAURAKOEN (Jardín japonés, 2008)  12' 25"
Sumaurakonen is the name of an old amusement park for children in Sumaura (Japan). It is completely deserted, but still running.

PAUL R. JONES (REINO UNIDO / U.K.)
BOUNDARY INTERACTIONS: Leap of Faith
(Interacciones Límite: Salto de fé, 2010) 3' 50"
A man tries to jump over the border fence between England and Wales.


CAROLYN DOUCETTE (CANADA) LOVE AMONG THE STONES (El amor entre las piedras, 2011) 5' 10"
Experimental video and animation piece illuminating a poetic dialogue between the natural world and a human being.

TAHIR ÜN (TURQUIA / TURKEY) POSE (2011) 6' 00"
Some tourists usually pose in front of a beautiful landscape at the edge of a precipice and their expressions are worth seeing, in silence.

ID:MORA (ESPAÑA / SPAIN) MASS (Misa, 2010) 5' 24"
The city celebrates mass at dawn, breaking its foundations and resurrecting its beasts.
PROGRAMME Nº 3
THURSDAY 15_from 21:00 to 22:00
SATURDAY 17_from 20:30 to 21:30
BORIS ELDAGSEN (ALEMANIA / GERMANY)
THE SCHOOL OF HOPE.The show must go on. (La escuela de la esperanza: El espectáculo debe continuar, 2004-2008)  12'
Combination of the visuals of a Rembrandt-like crucifixion scene with the atmospheric sound of a live-to-air boxing fight to produce a provoking and contemporary video-work about religion, media and hope.

TOPP & DUBIO (HOLANDA / THE NETHERLANDS)
MIND OF ITS OWN (Voluntad propia, 2011) 3' 46"
Non-narrative work about the inability to break free of physical existence.

EVERTT BEIDLER (EE.UU / U.S.A)
MOVES MANAGER (Manager de movimientos, 2011) 4' 08"
A businessman uses a custom walking machine to move about the office. When the machine is pushed, metal linkages rotate causing the arms and legs to move as if he was walking on his own.

MIGUEL ANGEL CONCEPCION SANTOS (ESPAÑA / SPAIN)
LIMO. Según Van der Weyden (Limo. According Van der Weyden, 2011)  2' 53"
Work belonging to the LIMO series, in which the artist transforms and rearranges famous art works, where bodies are being invaded by a kind of mud that slowly covers them.

LEFT HAND ROTATION (ESPAÑA / SPAIN)
CORPUS MUSCUS (2011) 10' 15"
Piece filmed at the convent of San Francisco of Béjar (Salamanca) during the preparation and clothing of the Moss Men. A project built around the conviction that the construction of identity and social relations are today universally mediated by consumer objects.

KIRON HUSSAIN (REINO UNIDO / U.K.)
SLICK HORSING (Caballo resbaladizo, 2010) 2' 44"
A fragmented allegory. One skag doll's attempt to replace her opium dependency by kindling photo-sensitive epilepsy.

ALEXEI DMITRIEV (RUSIA)
ABSTRACT? (¿Abstracto? 2009) 3' 30"
A paused film on the concept of the abstract.

PAUL WIERSBINSKI (ALEMANIA / GERMANY)
TERESA MACHINE (2010) 2' 58"
When Teresa encounters the machine she has to deal with its human qualities. In a world of constant technical innovation, terms of interaction and control become blurry.

MARCELA TINOCO GOENAGA (MEXICO)
IN-Miedos (IN-Fear, 2010)  4' 32"
Photographic animation portraying various types of fear, phobia and restlessness.

ERIC HYNYNEN (FINLANDIA / FINLAND)
SWARM (Enjambre, 2009) 2' 18"
Video installation featuring flying robotic babies. A minimal work with movement and sound. The interpretation is left to the viewer.

LUIS BEZETA (ESPAÑA / SPAIN)
HOMBRE JARRÓN (Vase Man, 2010) 2' 47"
Those who tend to pressure you emotion-wise will have a constructive attitude.

FELIP PRUNYONOSA (ESPAÑA / SPAIN)
IN/FINITUM (2010) 3'
This video-work begins as a journey to the invisible, the undifferentiated, in an imaginary landscape aiming towards volatile dissolution, to fragment.

ALESSANDRO AMADUCCI (ITALIA / ITALY)
A SECRET PLACE (Un lugar secreto, 2010) 7'30"
An inhabited zone of a secret place.
PROGRAMME Nº 4
THURSDAY 15 from 22:00 to 23:00
SUNDAY DOMINGO 18 from 19:00 to 20:00
WEI-MING HO (TAIWAN)
SELF-DESTRUCTION FOR ETERNITY  (Auto-destrucción para la eternidad, 2011)  6' 00"
Who decides who is good or evil? Who decides who lives or dies? Who will be the next victim? The calm before the storm. Is it an illusion? Or are there dark realities and tragic flaws hidden behind the scenes?

ROCÍO LÓPEZ ZARANDIETA (ESPAÑA / SPAIN)
WALKING BALLAST (Lastre andante, 2011) 3' 42"
Walking with her own obstacles, carefully placing them in the sand like a small wall to jump over, ever more lightly dressed, until she arrives naked to the salty ocean water.

TINA WILLGREN (SUECIA / SWEDEN)
THE POLYMOIDS (Los polimoides, 2010) 3' 51"
In Stockholm, in the middle of town, escaping the hectic city life, there are spots with a spooky and unpredictable atmosphere, where the waste lying around feels like flora and fauna able to develop, like dead matter coming to life.

LISI PRADA (ESPAÑA / SPAIN)
DOS MOVIMIENTOS (Two movements, 2010) 5' 05"
This work integrates two "objectively" different perspectives into the same flow, trying to merge them into the same viewpoint. This purpose is like a stillness which requires perpetual motion to keep it in balance.

MONA MOHAGHEGHI (IRAN)
UNTITLED I (Sin título, 2011)  2' 16"
The video suggests a narrative but prefers to leave it untold, while a tape plays children's story audible in the background.

KAROLINA GLUSIEC (POLONIA_POLAND / REINO UNIDO_U.K.)
P.E.R.F.O.R.M.A.N.C.E (2011) 2' 20"
Closer look into an archival object through stop-motion generated images: the dust, the surface, the trace. Something that can be really seen is a source of data, an archive and the visual representation of music at the same time.

MASAYUKI KAWAI (JAPÓN / JAPAN)
AA or FOR DEVATAS WHO KEEP ON DANCING   (AA o Para devas que siguen bailando, 2000) 15' 15"
This piece harnesses video, a medium explicitly linked to our image-dominated consumer-society, to a radical critique of this society, translating the fast-paced life of Tokyo into an overwhelming rush of images. 

VENTSISLAV ZANKOV (BULGARIA)
STILL LIFE (Naturaleza muerta, 2005) 6' 16"
Animation.
1 day= 1frame
25 days= 1 second of video
1 year=?

JORDI BIENDICHO (ESPAÑA / SPAIN)
LA ZONA PROHIBIDA (Forbidden zone, 2008)  6' 50"
The video shows a collection of images from Tarragona's dock area, which is usually forbidden to the public. It also evokes the feelings produced by the passage of time in this unusual setting.
PROGRAMME Nº 5
FRIDAY 16 from 19:00 to 20:30
SUNDAY 18 from 20:00 to 21:30
MATÍAS MONTARCÉ (ESPAÑA / SPAIN)
CARCEL LIQUIDA (Liquid Jail, 2011) 5' 40"
Paradoxical and optimistic metaphor about present time whose diffuse, ever-changing and all-enveloping boundaries, seem to gradually solidify as we dive into memory and therefore into the past.

OMAR JEREZ/PABLO DEL REAL (ESPAÑA / SPAIN)
ODISEA DE LO IMPOSIBLE (Odyssey of the impossible, 2011)  3' 11"
This work is a transposition, a reflection in a synthetic form, of the life of a professional boxer: a champion in his discipline who, because of the circumstances arising from his success, was pushed to personal and professional failure.  

SOLIMÁN LÓPEZ CORTÉS (ESPAÑA / SPAIN)
IDENTIDAD (Identity, 2011) 8'
A mosaic in which the artist plays with real and fictional images.

HENRY GWIAZDA (EE.UU / U.S.A)
YOU CAN NEVER GO BACK (Nunca podrás volver, 2009)  2' 15"
The lights represents past actions, thoughts, things we move away from to go forward. I am attemping to create a new kind of sensivity or perception that encourages one to transfer attention from one aesthetic response (visual, aural, tactile) to another in order to experience a new kind of trans-medial perception.

IVA KONTIC (SERBIA_ITALIA / ITALY)
AN URBAN STORY (Una historia urbana, 2010) 16'
Shot in a straightforward documentary style, this film explores the relationship between the personal and collective space and their means of interaction in the everyday. How their bonding is put into action by the fragments of architectural forms and individual interpretations of the socio-historical context shaping our living place.

GARBI KW (ESPAÑA / SPAIN / ESPAÑA)
JUAN LUIS MOLERO (2011)  5' 27"
Video-creation about the work of the Spanish sculptor Juan Luis Molero.

ALVARO ARDÉVOL ARBUÉS (ESPAÑA / SPAIN)
DOLOR GRIS (Grey pain, 2003) 2' 30"
Obra personal. A poem composed of image, sound and text, the poem being the sum of these three.

ANAVIA (ESPAÑA / SPAIN)
GDS7 (2005) 9'
The video shows the clinical status of Rafaela, an 80 year old lady suffering from terminal stage Alzheimer. During filming, she undergoes total space and time disorientation.

HERBERT LIFFERS (ALEMANIA / GERMANY)
AGONY (Agonía, 2011) 4' 44"
Portrait of suffering, digitally manipulated

MICHAEL SZPAKOWSKI (REINO UNIDO / U.K.)
PALINDROME (Palíndromo, 2011) 7' 57"
A still image (statue) acts as a division point between the visuals of the video, streets, people, shop windows…

DIEGO FIORI (ITALIA / ITALY)
SILENZO TRILOGIA (Trilogía del Silencio, 2009) 18'
The unavoidable necessity of a human being to be contemporary. In order to achieve this, one has to maintain a distance from the everyday. Connected and detached at the same time.

ZORAN DRAGELJ (CANADA)
RECOLLECTION (Evocación, 2006) 1'
This work is a psychological flashback that registers as memories or dream-like longings that hover and disappear into ghostly blurs and soft colour fields. Film-derived images seem to turn away from the viewer in elusive stuttered phases, smeared, sweeping camera moves.

DANILO TOMEO (ITALIA / ITALY)
FORSE UN MATTINO ANDANDO  (Quizás una mañana caminando, 2010) 4' 24"
A man, a woman, a look, a chance to know each other. When he raises the cold glass of indifference between them, she finds herself in front of an odd image of herself that makes her feel uncomfortable because she faces something she does not understand.

FELIP PRUNYONOSA (ESPAÑA / SPAIN)
EX AEQUO (2010)  1' 52"
The female facial profile framed within a ghostly atmosphere, inspired by the "Quattrocento" portrait paintings.
PROGRAMME Nº 6
FRIDAY 16 from 21:00 to 22:30
SUNDAY 18 from 21:45 to 23:15
ANZE SEKELJ / LUCIJAN KRANJC - Dúo "How Do I Computer" (ESLOVENIA / SLOVENIA)
MARRIAGE (Matrimonio, 2011) 4' 42"
Ljubljana resident duo "How Do I Computer" known for their innovative use of live visuals on non-moving objects to portray the intangible in life.

HEEWON LEE (COREA_KOREA / FRANCIA_FRANCE)
PHONE TAPPING (Escucha telefónica, 2009) 10' 03"
This film is built up from that single, imperceptible instant that signals the shift from day to night, a fleeting moment in which what was is no more, where things might acquire fresh significance.

TOMMASO PEDONE (ITALIA / ITALY)
FLUOS (2008)  3' 10"
Video-composition that plays with night lights looking for some symmetry as a whole.

JOAS SEBASTIAN NEBE (ALEMANIA /GERMANY)
MACHINE FAIR (Feria de máquinas, 2010) 6'49"
The video work compares the mechanisms of metropolitan perception with mechanisms that make a machine work. Using video images of Berlin cityscape, reframed and changed during post production

MATEJ DRNOVSEK (ESLOVENIA / SLOVENIA)
POSTHUMAN OBJECT (Objeto posthumano, 2009) 4' 59"
Visual and acoustic provocation aiming to underline the relation between organic and mechanical, between subject and object. Based on a transhumanistic definition of a hypothetical being of the future, whose basic capacities so radically diverge from capacities of the primary human being, that it can no longer be deemed as such.

BOBBY NIVEN (ESCOCIA / SCOTLAND)
HERMIT'S CASTLE (El castillo del ermitaño, 2010) 10' 50"
The film is a study of a concrete structure and the surrounding landscape, as a psychological portrait of Scott, a young architect from Norwich who set out on a journey to the extreme north of Scotland where he built the structure on a rocky outcrop and then he left.

TERESA TOMÁS (ESPAÑA / SPAIN)
VIENTO (Wind, 2011) 3' 17"
Wind is the animated sculpture which stars in the second movement of the "Son" suite, embodied in a hybrid bird, a cross between three musical instruments: saxophone, recorder, and pan pipe.

KYE WILSON (REINO UNIDO / U.K.)
THE GLOAMING (El anochecer, 2009) 15'
Supernatural thriller devised, written and produced with an experimental aesthetic, focused on a woman who is unable to leave her home, trapped by her own fears and anxieties.

ALESSANDRO PERINI (ITALIA / ITALY)
BORGESIAN ZOO-SUITE Nº1 (Zoo borgeano–Suite Nº1, 2011)  10'
Three pieces about fantasy animals described in the "Book of imaginary beings" by Argentinean writer Jorge Luis Borges.

The Monkey of the Inkpot
Animals that live in the mirror
A Bao A Qu

JEREMY NEWMAN (EE.UU / U.S.A.)
THE PERSISTANCE OF FORGETTING (La persistencia de olvidar, 2010) 12'
Digital video footage and archival filmclips are interwoven to embody an amnesiac experience, forgetting through remembering in the culture of divorce. The archival films reflect the protagonist's shift from subconscious to conscious awareness, and represent the societal impact of the Hollywood studio system.

ANDERS WEBERG (SUECIA / SWEDEN)
DUALISM (Dualismo, 2010)  2' 15"
Sink-Swim
Fire-Water
Life-Death
Real-Abstract

ALBERT MERINO (ESPAÑA / SPAIN)
EL RASTRO DE LA SAL (Salt Trace, 2010)  7' 40"
A sensorial stroll through different architectural spaces transformed by the disproportionate presence of elements out of context. The narrative moves along with overflowing water, which finally occupies the whole space.
VIDEOINSTALATION
CINETECA-MATADERO
SALA B
FROM 14 TO 18 DE DECEMBER
ALVARO PETRICIG (ESLOVENIA / ITALIA)
MALA  APOKALIPSA (Pequeño apocalipsis/Minor Apocalypse 2008)  41'
This work is neither a documentary nor fiction. Paradoxically, it could be defined as science-fiction documentary, for it is based on a true story: the death of a village. Cisgne is (was) a small settlement in the Nadiza/Natisone Valleys which, similarly to many other mountain or remote settlements, was left to abandonment and ruin by the economic reasoning of our modern lifestyle. The last inhabitants left Cisgne after the earthquake in 1976 when the abandonment of the village and transfer to other settlements in the valley below was imposed on the village dwellers as the only possible solution even though their village only suffered minor damage.
The story is a patchwork of testimonies and memories of the village's daily life and its destiny, with deeply involving and even painful memories awoken by images as persistent as nightmares and almost corroded by the very substance of the memory itself, combined with intuitive reflections on the meaning of time.

TOMMASO PEDONE (ITALIA / ITALY)
YERMAS (2010/2011) 29' 30"
Independent filmwhich is a tribute to Federico Garcìa Lorca's controversial female character, Yerma. The film aims to recount Yerma's manifest musings and interior monologues in visual terms. It ties the dramatic silence and spirituality of Japanese Butoh theatre to Lorca's expressive Spanish warmth, at the same time eliminating socio-geographic references to get to the core poetics expressed as universal images.

PAUL WIERBINSKI (ALEMANIA/GERMANY)
I AM A MACHINE WHICH DREAMT OF BEING A (WO)MAN  (Soy una máquina que soñó con ser una mujer, 2005) 19' 20"
In a one-minute found footage video, a robot and a woman in a traditional Japanese costume dance a short choreography. Five dancers from the Folkwang Dance Academy in Essen study the complex series of movements for several hours in a rehearsal. The viewer can match the process of perfection of the dancers as well as their adaptation towards the machine. 

MONOGRAPHS SECTION. FESTIVAL MIDEN :: THIS IS WAR
MNCARS - Museo Nacional Centro de Arte Reina Sofía
Tuesday 13 at 18:00
The Monographs section will encompass work by individual audiovisual artists, pieces from private collections, cultural institutions, festivals programmes and independent labels.
Curated by Gioula Papadopoulou + Giorgos Dimitrakopou
In "This is War" program 14 video artists present their own interpretations, approaches and visions of war. From the anticapitalist references insinuated by Chiara Balsamo, to the fathomless hypocrisy of the powerful countries, to the true pawns of war. "Men women children. Run cry fall die, be armed. And start again." notes Marie Magescas from France. And on to the protest graffiti of the Wall in Palestine, to a 2010 demonstration in Egypt forerunner of the Egyptian uprising in 2011, to the legendary Odessa staircase… A "tribute" to one of the oldest and most unresolved issues that torment the planet in various forms – armed conflicts, clashes, wars in real and cyber spaces, walls that rise in cities and neighborhoods, walls that divide the mind and the soul. The program was first presented in Festival Miden (GREECE) 2012, last July in Kalamata.
VIDEO ART FESTIVAL MIDEN
KALAMATA, GRECIA
Festival Miden*, the first Greek video art festival presented in open public spaces, is an annual video art & new media cultural event held in Kalamata, GR.
The festival is founded, organized and curated by a team of contemporary Greek artists, who are all linked with Kalamata since childhood. It is an independent organization, supported by Kalamata's Historic Centre Organization, the Messinia Chamber of Commerce and the Municipality of Kalamata.
The main purpose of the festival is the free presentation, promotion and development of Greek and international video art and new media art, in times dominated and defined by "image" and "technology", creating a new, alternative, peripheral meeting point for emerging and established video and media artists from Greece and all over the world. Since 2005, Festival Miden has been gradually established as one of the most successful and interesting videoart festivals in Greece and abroad and has been a significant point of cultural exchange for Greek,
European and international video art. Festival Miden has presented screening programs, exhibitions and collaborations all over Greece, while collaborating with various art groups, art schools, art spaces, organizations and other festivals in Greece and internationally.
(*Miden means "zero" in Greek)
CHIARA BALSAMO (ITALIA / ITALY)
INSURRECCIÓN, NO LLEGUES TARDE /
INSURRECTION DON'T BE LATE
2011 (6' 05'')

MARIE MAGESCAS (FRANCIA / FRANCE)
WARDESEASE / LA ENFERMEDAD DE LA GUERRA
2010 (8' 26'')

JONATHAN JOHNSON (EE.UU / U.S.A)
LAS EXPLOSIONES NOS UNEN / EXPLOSIONS
BRING US CLOSER TOGETHER
2009 (1' 51'')

NIALL FARRELL (IRLANDA / IRELAND)
___TIVATING
2010 (5' 01'')

FRED L'EPÉE (GRECIA-SUIZA /
GREECE-SWITZERLAND)
EL COCHE (LIBERADO) / THE CAR (RELEASED)
2010 (3' 16'')

AVA LANCHE (ALEMANIA / GERMANY)
EL SILENCIO / SILENCE
2008 (4')

NIKOS PASTRAS (GRECIA / GREECE)
SE BUENO-DESTRUYE / BE PRETTY-DESTROY
2010 (1' 11'')

TAMAR MEIR (EE.UU / U.S.A)
POTEMKIN / POTEMKIN.
2010 (2' 10'')

ROLAND QUELVEN (FRANCIA / FRANCE)
EN OTRA PARTE / ELSEWHERE.
2010 (5' 45'')

ROBBY RACKLEFF (EE.UU / U.S.A)
DARK FORTRESS OCCULT MASTER OF SPACE:
LEVEL 3 / MASTER DEL ESPACIO LA OSCURA FORTALEZA OCULTA: NIVEL 3. 2010 (4' 21'')

EDWARD SALEM (EE.UU / U.S.A)
DESPATRIOTIZANDO EL CEMENTERIO /
DE-PATRIOTIZING THE CEMETERY.
2011 (5' 42'')

MOHAMAD EL HADIDI - MAYYE ZAYED (EGIPTO /
EGYPT)
APAGÓN / BLACK OUT
2010 (3')

RAJORSHI GHOSH (EE.UU-INDIA / U.S.A-INDIA)
POR NORMA / AS A RULE.
2011 (2' 12'')

SYLVIA WINKLER - STEPHAN KOEPERL (IRLANDA /IRELAND)
ALEXANDRA OPEN / ALEXANDRA ABRE
2009 (2')

UNEXPLORED TERRITORIES SECTION: VIDEO ART IN CHINA
Unexplored Territories will present creations from countries with little-known audiovisual production.
INTRODUCTION
It is not necessary to talk about the rapid social and economic growth or the political changes that China has witnessed in recent years. Nor is it anything new to explain how Chinese art is breaking out of its geographical boundaries, increasingly in demand at exhibitions, biennials, festivals and arts showcases in the West. To understand video art in China, however, it is important highlight the fact that it wasn't until the 1990s that an artistic grammar based on video started to be understood as a movement within itself, always influenced by surveillance and control. From China, Xiao Wu (a Beijing-based curator) and Marula (Spanish artist working from Shanghai and Beijing) have put together a selection of work by ten young video artists. The selection is intended simply as an insight to the current perspective of video art in China, as well as being an extension of the country's social reality through different styles, peculiarities and creative methods, both in terms of concept and aesthetics
COMISARIAS
Xiaowu Wang
Helena Xiaowu Wang, is an independent curator, based in Beijing. Between 2004 and 2011, she worked for Beijing Art Now Gallery as Gallery Manager and has been guest curator at Amilal Photograph Gallery from 2010 to 2011. She also writes art reviews for magazines such as "ilook", "The Outlook Magazine", "Beijing Youth Weekly", etc. Currently she runs Plastic Tree Studio, an arts consultancy and events organisation.

Marula
Marula is a new media artist from Spain, based in China since 2008. Her work has been exhibited through different channels, such as museums, festivals, advertising agencies, releases and events in Europe and Asia. She is a video artist, interactive designer, art director; she also works as an independent organizer and curator of events related to digital art. Since 2009 she has been heading CORE Labs, a New Media Art Production Centre in Beijing, and at the end of this year she is moving to Shanghai to begin a project called Greenhouse Core.
MNCARS - Museo Nacional Centro de Arte Reina Sofía
Tuesday 13 at 20:30
CHEN ZHOU (CHINA / CHINA)
LA MAÑANA / MORNING
2011 (13')
The artist discusses character transferability in this work, which deals with visual perception control, weakness and the story of emotion.

FANG LU (CHINA / CHINA)
BOMBA SONORA / SOUND BOMB
2011 (6' 30'')
2011: many places across the world are seeing riots and transference of political power. But in China, much social discontent and restlessness is mitigated by the illusion of prosperity. This illusion also became an excuse for a corrupt government to remain in power. "Sound Bomb" is a sound of screaming inside a suitcase. It is placed on a pedestrian overpass in the busiest shopping area in Beijing, which is also the closest shopping district to Tiananmen Square. This "bomb" spreads a mysterious and depressive screaming sound among the shopping crowd.

LU YANG (CHINA / CHINA)
KRAFTTREMOR. ORQUESTRA DE ENFERMOS DE
PARKINSON / KRAFTTREMOR. PARKINSON'S
DISEASE ORCHESTRA 2011 (4' 32'')
Lu Yang conducts behavioural psychology experiments in classical and operant conditioning. The people in this work are Parkinson's disease patients from several cities in China. It was hard to find patients who would agree to be filmed, so the artist paid them for their time.

AAAJIAO (CHINA / CHINA)
HM.DATA
2010 (7' 34'')
The term data refers to qualitative or quantitative attributes of a variable or set of variables. Data are often viewed as the lowest level of abstraction from which information and then knowledge are derived.

WANG MENG aka DORA.S (CHINA / CHINA)
BAIFAN: REGRESO AL FUTURO / BAIFAN: BACK TO
THE FUTURE
2010 (4' 28'')
If he's a mummy's boy and gives up his Transformers, he'll regret it for the rest of his life.

ZHENG YUNHAN (CHINA / CHINA)
CANTA CONMIGO / SING WITH ME
2010 (2' 04'')
Lack of context is such a striking feature of Sing With Me that the appearance of a landscape in one short sequence towards the beginning of the film provides a harsh reminder of what we are missing. The miners stop their activity and freeze in situ while their country appears around them: looming mine buildings and lift machinery; aerial shots of a town. Then the workers resume their frenetic activity. This is a brief break in their work for the camera, but thrusts their activity into the world. High contrast images create a snowy, inhospitable landscape. The formal style of the film find its meaning here; the snowy, high contrast landscape throughout is set against the dense black underground – neither place is particularly welcoming.

HANGFENG CHEN (CHINA / CHINA)
PUEDES CONSEGUIRLOS / YOU CAN GET THEM
2009 (3' 25'')
There are 16 arms behind Lin holding random toys, tools and food items, all made in China. He bought them from a supermarket in Luxembourg, where he paid almost ten times what they would cost in China.

CHENG RAN (CHINA / CHINA)
PALOMA BRAVÍA / ROCK DOVE
2009 (5')
This is a recording of a flock of homing pigeons in an artificial environment, which simulates the circular process of a social system. Pipes cross the ceiling of a factory building, accompanied by pigeons' coos. Suddenly the fluorescent light is on. Scared by the typical industrial booming, the pigeons flurry back and forth. The moment of light appears to be lengthened: the fleeting activity, frozen. After a short period of adjustment, tranquillity returns.

LIN FANGSUO (CHINA / CHINA)
BLANCO / WHITE
2009 (50'')
The Empty Mind was caused by an unexpected act: society often presents a gift you hadn't bargained for.

LU YANG (CHINA / CHINA)
ANATOMIA DE LA IRA / THE ANATOMY OF RAGE
2011 (14' 48'')
In the Dharma-ending age, when all living things are unruly and afflicted with hubris, kindness and morality fade away, evil and sin prevail, and none comprehend their true nature. This project attempts to superimpose religious concepts of wrathful deities onto scientific theories of the brain's anger response mechanism.
OPEN SESSION: MARINA NUÑEZ
The Open Session provides the opportunity to meet certain video artists who will participate in screenings and public forums to discuss their work and creative approach.
Foto: José Marí Martínez

INTRODUCTION
We are witnessing the end of the myth of the universal body, represented in our culture as something restrained, stable, pure, impenetrable. A perfect form, corresponding to unitary human beings; focussed, homogenous, supreme, in control of the world and of themselves.   
In the post-human era, these principles come crashing down. Discussions on the subconscious made it clear a long time back that otherness is not something external, but the way in which we are built. Despite this, the idea still provokes terror and we devise paranoid strategies to shelter ourselves from it. Technical advances, particularly those related to techno-biology, are accelerating the process by which traditional representations of the body – and consequently, the outdated definitions of the individual – are being dismantled. 
If our bodies are reconstructed using mechanical or electronic apparatus, transplants or xenotransplants, all kinds of chemical substances or even incipient genetic therapies, then it is difficult to maintain the image of bodily integrity. Rather, the image of a collage-body prevails: hybrid, unstable, metamorphic, and artificially viable. A body in which boundaries (with the world, with other beings) cease to be impassable, becoming porous and diffuse.
This body, consequently, possesses the same set of characteristics that the popular imagination has traditionally attributed to monsters. If monsters have always fascinated us – appealing, yet at the same time repulsive – it is precisely because of our premonition that they were nothing more than a reflection. Slightly, but ever so slightly, distorted.   

MARINA NUÑEZ (PALENCIA, 1966)

Solo exhibitions of Marina Núñez's work have been held in Spanish galleries such as Buades, Alejandro Sales, Tomás March or Salvador Díaz; and outside Spain in OMR (México DF), Pascal Polar (Brussels), John Berggruen Gallery (San Francisco), Alessandro Seno (Milan) and Mimmo Scognamiglio (Naples). She has also exhibited individually in public spaces including Espacio Uno (MNCARS); La Gallera Hall, belonging to the Valencian Regional Government; Fundación Pilar y Joan Miró in Palma de Mallorca; Centro de Arte de Salamanca, Casa de América, Madrid; the Cervantes Institute in París; La Panera, Lleida; MUSAC, León; and Sala Rekalde in Bilbao. Among highlight: "Transgenders" (1998, Koldo Mitkelena Kulturnea, San Sebastián), "Reality and Desire" (1999, Fundación Miró, Barcelona), "Zone F" (2000, Espai d´Art Contemporani de Castelló), "I Bienal Internacional de Arte" (2000, Museo Nacional de Bellas Artes, Buenos Aires), "Ophelias and Ulysses. On Spanish Contemporary Art" (2001, Antichi Granei, Giudecca, Venecia), "Big Sur. Neue Spanische Kunst" (2002, Hamburger Banhof, Berlín), "Pain; passion, compassion, sensibility" (2004, Science Museum, Londres), "Posthumous choreographies" (2005, White Box, Nueva York), "Critical Identities" (2006, Patio Herreriano, Valladolid), "Mutant Painting" (2007, MARCO, Vigo), "Banquet (nodes y nets)" (2009, Laboral, Gijón, and 2010, ZKM, Karlsruhe, Alemania). Marina's published work includes "We, the cyborgs" in Art in an Age of Transition, José Jiménez (Diputación de Huesca 2001); "Flesh" in The Feminisation of Culture, Africa Vidal (Centro de Arte de Salamanca 2002); "Staging and I" (VVAA, Diputación de Pontevedra 2004). Various institutions hold work by Marina Nuñez, including: Museo Nacional Centro de Arte Reina Sofía; Artium (Vitoria); MUSAC (León); Patio Herreriano (Valladolid); TEA (Tenerife); La Caixa Foundation; and the Corcoran Gallery of Art (Washington DC).
CINETECA-MATADERO
SALA AZCONA
Thursday 15 at 19:30
MEDUSA, 2004, single-channel video, sound, 2´54" (SPAIN)
produced by MUSAC and Common Films
performed by: Olvido Gara, Queyi, Pedro Gallego
production director: Mónica Blas
director of photography: Juanmi Azpíroz
music composed and performed by Fangoria
A woman refuses to accept conventions; her hair destroys representations of those situations that repress her.

MULTIPLICITY, 2006, single-channel video, 1´40´´ (SPAIN)
actress: Angela Aguayo
Cloned irises progressively take the place of eyes, speaking to us of a multiple identity, formed by the juxtaposing of different aspects or roles. They also show us another possible viewpoint, an unorthodox perspective.

UNTITLED(MONSTERS), 2005, single-channel video, 1´17´´ (SPAIN)
actress: Carmen Núñez
Everyday facial gestures remain fixed on a face, metaphorically representing an identity in process, constructed with every social practice, every routine interaction. 

CANON, 2008, single-channel video, 1´12´´(SPAIN)
Leonardo´s Vitruvian Man, paradigm of the universal man, has turned into an eight-limbed monster upon adopting the two postures drawn by Da Vinci: it now breaks free from the trap of perfection by which it was bound.

IMAGO, 2009, single-channel video, 2´ (SPAIN)
LCD screen with wooden frame, 121,5x112 cm
Produced by MUSAC, León
Mutant skulls made of black glass reflect the 'normal' people that observe them, deforming them as in a fairground mirror. The narrow line between shapely and shapeless, normal and monstrous is revealed.

VITRUVIAN MONSTER, single-channel video, sound 1´  (SPAIN)
3D flames by David Hernández Chacón
produced by MUSAC, León
Leonardo's Vitruvian man, the paradigm of the universal man, transformed into different types of monsters, burns in flames: fire is the typical ending reserved for monsters, but in this case it is also destroying the canon itself.

ABYSS, 2005, single-channel video, sound, 3´ (SPAIN)
produced by Common Films
performers: Inés Mogollón, Yen Esteban, Carmen Núñez, Cris Rodríguez, Juan Pablo Camblor, Míguel Angel Velázquez.
production director: Mónica Blas
director of photography: Marc Gómez
music composed and performed by Queyi
In the deep sea, various characters try to adapt to an environment that is not their own. Their eyes have already started to mutate, but they are still a long way from dominating these hostile surroundings where they are barely able to survive.

CONNECTION, 2006, single-channel video, 1´45´´(SPAIN)
actress: Carmen Núñez
director of photography: Pedro Gallego de Lerma
3D: David Hernández Chacón
Amoeboid forms approach a woman's face. Eventually, she takes them in, turning them into a part of herself: the boundaries between the subject and the world melt away.

NET, 2006, single-channel video, 1´50´´ (ESPAÑA)
actress: Carmen Núñez
director of photography: Pedro Gallego de Lerma
3D: David Hernández Chacón
Veins, or perhaps cables, start to stand out on a woman's face until eventually they break through to the outside: the boundaries between the subject and the world melt away as the subject connects to her surroundings.

DUSK, 2007, single-channel video, sound, 56´´ (SPAIN)
Sound design: Iván Solano
Produced by Centro de Arte La Panera, Lleida
In a maritime landscape there are infinite rows of glass measuring cylinders containing human remains, beings made only of veins. It is a strange cemetery where, eventually, a pair of eyes open. 

VISION (1), 2007, single-channel video, sound, 1´31´´ (SPAIN)
Sound design: Iván Solano
In these 'visions' we contemplate a human eye, doubly trapped: in a cave with grating and within an organic entity. The torment of imprisonment is compensated, however, by a certain awareness of a latent organism coming into being.

VISION (2)", 2007, single-channel video, sound, 1' 24´´ (SPAIN)
Sound design: Iván Solano
In these 'visions' we contemplate a human eye, doubly trapped: in a cave with grating and within an organic entity. The torment of imprisonment is compensated, however, by a certain awareness of a latent organism coming into being.

FALLEN ANGEL, 2008, single-channel video, 1´ (SPAIN)
Sound design: Iván Solano
These fallen angels are a kind of pre-cyborg with prosthetic wings, rudimentary flying machines. These wings, however, don't enable them to fly. On the contrary, these men, almost corpses, are nailed to them; they have become instruments that immobilise and torture.

TOO MUCH WORLD, 2010
single-channel video, 1´6´´ (ESPAÑA)
Sound design: Iván Solano
A door opens to reveal landscapes in ruins where, along with derelict buildings, we find human remains in the shape of deformed and decaying heads. A series of explosions tentatively generates new human skulls.

INGENUITY, 2010, single-channel video, sound, 3´21´´ (SPAIN)
actress: Inés Mogollón
director of photography: Volando Vengo
A number of mechanical-looking devices, fitted with mutant, inconsistent heads, keep a woman's head immobilised on the floor. Perhaps they are the doubles of other women, imagined chimeras born of her subconscious; or maybe they are real but ill-fated scientific trials.

DISINTIGRATION, 2011, single-channel video, sound, 1´23´´ (SPAIN)
actress: Ángeles Maeso
Little by little, an eye breaks down into particles until a final, cosmic explosion reveals that each of these particles was, in fact, an eye; another kind of eye.

OPEN SESSION: REYNOLD REYNOLDS
The Open Session provides the opportunity to meet certain video artists who will participate in screenings and public forums to discuss their work and creative approach.
INTRODUCTION
Reynold Reynolds was born in 1966 in Central, Alaska. He studied Physics at the University of Colorado at Boulder, and then study under experimental filmmaker Stan Brakhage. After moving to New York City Reynolds completed an M.F.A. at the School of Visual Arts. Influenced by philosophy and science and working primarily with 16mm as an art medium, he has developed a film grammar based on transformation, consumption and decay. Detailed evolving symbols and allusive references create a powerful pictorial language based on Reynolds' analytical point of view. His depiction of people often makes us aware of the small frames we use to understand reality. By subtly altering the regular conditions of life and watching their effects, he transfers the experimental methods of science to filmmaking, where he frames reality in his laboratory and changes one variable at a time to reveal an underlying causality. In 2003 Reynold Reynolds was awarded the John Simon Guggenheim Memorial Foundation Fellowship and in 2004 invited to The American Academy in Berlin with a studio at Kunstlerhaus Bethanien for one year. In 2008 he received support from the German Kunstfonds to develop two projects in Berlin. Reynolds has received numerous awards for his film work, including the Festival Award for "Secret Life" at the European Media Art Festival Osnabrueck, 2008, the '09 Distinction Award for "Six Apartments" at Transmediale Berlin and Mention spéciale du jury, "Last Day of the Republic" at Videoformes, 2011.
MNCARS - Museo Nacional Centro de Arte Reina Sofía
Sala Sabatini
Saturday 17 at 19:00
SEVEN DAYS TIL SUNDAY, 1998, 10'
5 short loops transferred from Super 8mm
An autonomous symphony of falling bodies. A succession of image sequences shows the human figure falling through the cityscape towards violent annihilation by the natural forces of fire and water.

BURN, 2002, 10'. Transferred from 16mm
A house burns from the inside while its occupants focus on the emotional issues of their lives. The inhabitants serve life sentences with no remission in a structure of insecurity- while impending disaster is ignored. Narrative collage, with people and allegorical creatures.

SIX APARTMENTS, 2007, 12'. Transferred from
16mm
Six isolated people live in their apartments, side by side, oblivious to each other and the violent process of deterioration happening to the earth, to them, and their apartments. A poetic document of decline and deterioration –both physical and ideal, hypnotic and melancholic.

SECRET LIFE, 2008, 10'. Transferred from 16mm and stills
First part from the three-part cycle Secrets Trilogy, that explores the imperceptible conditions that frame life. A woman is trapped in an apartment that becomes alive. Her thoughts escape from her and come to life growing like plants out into the space around her, living, searching, overtaking her apartment, wild threatening her.

SECRET MACHINE, 2009, 14'. Transferred from 16mm and stills
Secret Machine is the second part of the cycle Secrets Trilogy. The same protagonist from Secret Life encounters an antagonist that is studying her, measuring her body and comparing her to units of space and time. The woman is subjected to Muybridge's motion studies, and treated in the same fashion as in the original Muybridge photography: with Greek aesthetic in a Cartesian grid.

SIX EASY PIECES, 2010, 10'. Transferred from 16mm and stills
Six Easy Pieces is the last part of the Secrets Trilogy and is based on the book "Six Easy Pieces:Essentials of physics explained by its most brillant teacher" by Richard P. Feynman. The film is a perfect synthesis of art and technology, that connects art and science focusing on space and time, referring to an age when artists and scientists had similar concerns.

LAST DAY OF THE REPUBLIC, 2010, 8'. Transferred from 16mm
The Palast der Republik (Palace of the Republic) opened in 1976 as a meeting place for the East German people and an emblem of the future. The unique modern building made of distinctive golden-mirrored windows was home to not just the East German Parliament but also auditoriums, art galleries, five restaurants, concert halls, and even a bowling alley.



AUDIO-VISUAL PERFORMANCE: HERMAN KOLGEN
CAIXAFORUM
FRIDAY 16, from 21:00 to 22:00
DUST
Dust X_Ray Inspired by Man Ray's photograph "Élevage de poussi ère", Dust explores changes in the state of matter. At the edge of the imperceptible, pigments are suspended around a magnetic field. Random fibrous networks take shape and then form composite objects, hypnotic in their complexity. Sound particles paired with luminous aggregates exist on a scale that cancels out all points of reference.Thus , at the turning point between the invisible and the visible, dust becomes intoxicating and the video surface a veritable accumulation of x-rays.

INJECT
A human body is injected in a cistern. Over the course of 45 minutes, the pressure of the liquid exerts upon him multiple neurosensorial transformations. From his epidermal fiber to his nervous system, he reacts to influxes of viscosity in this liquid chamber. His cortex, lacking oxygen, gradually loses all notions of the real. Like a human guinea pig: a matter-body Whose psychological states are the object of kinetik tableaux, of singular temporal spaces.

BIOGRAPHY
Recognized for his multimedia creations for over twenty years, Herman Kolgen is a multidisciplinary artist who lives and works in Montreal. A true audiocinetic sculptor, he draws his primary material from the intimate relationship between sound and image. Kolgen works to create objects that assume the form of installations, video and film works, performances and sound sculptures. Constantly exploring, he works at the junctures of different media, as well as elaborating a new technical language and singular aesthetic. His multifaceted work is, above all, characterized by its immaterial quality, which allows the invisible to be seen. Combined and associated with the digital and the electronic across a work of extreme sensitivity, the latter is then diverted towards hybrid and indeterminate forms. His installation practice equally integrates a vital work of spatialisation, notably regarding the aspect of sound. The creation and use of random systems of autogenerative image/sound also allows the creation of audiophonic spaces marked by their immersive quality. He has collaborated with fellow audio artists and electronic/electroacoustic music composers as Taylor Deupree, AGF, Sawako or Akira Rabelais, etc. From 1996 to 2008, Herman Kolgen has dedicated the majority of his time to the duo SKOLTZ _KOLGEN . Herman Kolgen creations have been presented at renowned festivals and events, such as: Berlin Transmediale, ISEA, Venice Biennale, Ars Electronica, Sonic Acts, Centre Georges Pompidou, Cimatics, Dissonanze, Elektra, Mutek, Sonar, Tapei Digital Arts, Shanghai eARTS. In addition to his participation in the Venice Biennale in 2006, Herman Kolgen is the recipient of numerous prestigious prizes, including QWA RTZ, Ars Electronica, FFCM , Best Experimental Film Award Independant Film Festival of New York and Los Angeles, award of Conseil Général du Festival International de Clermont-Ferrand.

AUDIO-VISUAL PERFORMANCE CLOSING: HERMAN KOLGEN
MNCARS
Sala Sabatini
Saturday 17, from 21:30 to 22:15
TRAIN FRAGMENTS
Herman Kolgen proposes with TRAIN FRAGMENTS an audio-visual performance exploring parallel movements.This piece, breaking barriers between contemporary music and digital art, can be performed solo or expanded with orchestra. This fugitive itinerary is created from fragments of steam engines and vertiginous derailments.TRAIN FRAGMENTS is an alteration of "Different Trains", a tribute to Steve Reich initialy presented by Herman Kolgen in Rennes and that has been specially adapted for its premiere in  Madrid at MADATAC. TRAIN FRAGMENTS is a road movie travelling through wandering memories.

MARCO DONNARUMMA WORKSHOP + PERFORMANCE
CAIXAFORUM MADRID
12/12, 13/12, 15/12 - 10:00<>14:00 & 16:00<>19:00 | 14/12 – 16:00<>19:00
XTH SENSE: BIOPHYSICAL LIVE MEDIA PERFORMANCE
The workshop offers an hands-on experience and both theoretical and practical training in gestural control of music and bodily audiovisual performance, deploying the brand-new biosensing technology Xth Sense,a free and open source based technology. Developed by the workshop teacher, Marco Donnarumma, within a research project at The University of Edinburgh, Xth Sense, is a framework for the application of muscle sounds to the biophysical generation and control of music and video. In this workshop participants build their own XS biosensor and learn how to generate interactive music from the muscle sounds of their bodies, and an Open Source based software for capture, analysis and audio processing of biological sounds of the body (Pure Data-based). Muscle sounds are captured in real time and used both as sonic source material and control values for sound and video effects, enabling performers to control audiovisual media simply with their bodies and kinetic energy.
PERFORMANCE
MADATAC PREMIERE
FRIDAY, DECEMBER 16th at 8PM
AUDITORIUM CAIXAFORUM
HYPO CHRYSOS
2011 | Biomedia performance for enhanced body interactive mult-channel sound and video (Xth Sense Bionsensing Technology)
Project description
Hypo Chrysos (Marco Donnarumma, 2011) is a work that exasperates the viscerality of the body system, to critically explore the territory between biosciences, technology and performance art. The piece is freely inspired by the sixth Bolgia of Dante's Inferno, located in one of the lowest of the circles of hell. Here the poet encounters the hypocrites walking along wearing gilded cloacks filled with lead; for Dante this was the punishment for the falsity hidden behind their behaviour, a malicious use of reason which is unique to human beings. Pulling large ropes tied to blocks of concrete with my arms and legs, I struggle to walk along the stage. The friction of my muscle tissues produces low frequency soundwaves that are amplified through the Xth Sense biosensors, encoded in an audiovisual scape and diffused through loudspeakers and video projectors; the raging clusters of sound and light generated by the resistance of my body give rise to an hypnotic, synaesthetic and unstable force field of tension.

Technical information
No commercial devices nor software were deployed in this work. The piece is based on the Xth Sense (XS) wearable technology. It consists of wearable biosensors and a digital framework for real-time processing of acoustic biosignals, both developed by the author. Muscle fibres and blood vessels produce subcutaneous mechanical oscillations (i.e. acoustic sounds). These are captured by the XS sensors and fed to a computer in real time. The machine deploys mathematical, evolutionary, and learning models so to become aware and interact with the muscular sound of the performer's body (kinesis). During this two-way interaction the performer produces the sound material by contracting his limbs and the computer diffuse the processed sounds of the performer's body through a variable array of loudspeakers. On the screen a living physical model of particles and organic matter is shaped and excited by the kinetic energy released and captured from the performer's body. All sound and video manipulations, spatialization, rhythm and structure of the piece are defined in real time only by the physical behaviour of the artist on stage.

Duration: 20 minutes.

BIO MARCO DONNARUMMA (1984)
New media and sonic artist, performer and teacher, Marco Donnarumma was born in Italy and is based in Edinburgh, UK. Motivated by the principles of post-modernism and open source philosophy, his works augment human body and its real/virtual environment so to question, reposition and extend relation models between Man and machine. Weaving a thread around biophysical systems, musical and theatrical performance, participatory practices and subversive coding, he looks at the collision of critical creativity with humanized technologies. His works include 'Music for flesh II' (2011), Xth Sense (2011) or The Invisible Suns Project' (2010).
He has participated, among others, at the Piksel Festival Sonicscape, Ausklang Festival, Festival, Electrode or the Venice Bienale.

ROUND TABLE AND DEBATE
MNCARS / TUESDAY 13, from 19:00 to 20:30
THE CURRENT SITUATION, INFLUENCE AND EXPANSION OF VIDEO ART
With Juan Carlos Sánchez Duque (video artist), Joaquin Gallego (art market consultant), Emilio Pi (collector) and Cristina Cámara Bello (Cinema and video conservationist, MNCARS). Moderator: Iury Lech (Director, MADATAC)
The round table contributors, four of them from the private sector and one from an arts institution, will each be asked to give a brief outline, based on their background and experience, of what the future holds for video and new media art. This in view of the new challenges and transformations which, after a promising first decade, this now-accepted art form surely faces as it continues its way through the 21st Century. The floor will then be opened up to debate the social, economic and cultural structures required to manage the future, considering how to renew audience interest, sustain creation and exhibit, purchase and archive video art.


ISABEL RUIZ LARA
Isabel Ruiz Lara directs and presents "Three on the Road," a weekly Radio 3 show on travel, music and cinema. She also collaborates with the cinema section of the Spanish National Radio Programme "Personal Matters" and on the Radio 3 cultural programme "In the Cloud".
REYNOLD REYNOLDS
Reynold Reynolds was born in 1966 in Central, Alaska. During his undergraduate schooling at the University of Colorado at Boulder, Reynolds studied Physics receiving a Bachelor's degree under the professorship of Carl Wieman (Physics Nobel Laureate 2001). Changing his focus to studio art he remained two more years in Boulder to study under experimental filmmaker Stan Brakhage. After moving to New York City Reynolds completed an M.F.A. at the School of Visual Arts.
| | |
| --- | --- |
| | MADATAC |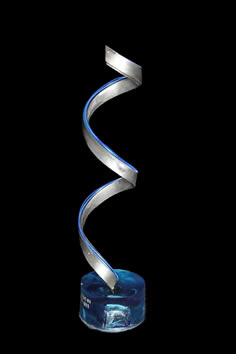 MADATAC AWARDS
. MEJOR OBRA DE VIDEOARTE / BEST VIDEO ART WORK
Evertt Beidler (U.S.A) Moves Manager (Gestor de movimientos, 2011) 4' 08"
http://vimeo.com/30788717
. Mención Especial / Special Mention
Jeremy Newman (U.S.A.) The Persistance of Forgetting (La persistencia de olvidar, 2010) 12'_
http://www.rtve.es/alacarta/videos/videoclips/jeremy-newman-the-persistance-of-forgetting/1151221/
. OBRA DIGITAL + INNOVADORA / MOST INNOVATIVE DIGITAL WORK
Gerard Freixes (Spain) The Homogenics ( 2010) 3' 30"_
http://vimeo.com/11994122
. Mención Especial / Special Mention
Carlos Sanchez Duque (Spain) Naturaleza Muerta (Still Nature, 2011) 9´11"_
http://www.rtve.es/alacarta/videos/la-radio-que-se-ve/juan-carlos-sanchez-duque-naturaleza-muerta/1261689/
. VIDEO ARTISTA + PROMETEDOR / MOST PROMISING VIDEO ARTIST
Albert Merino (Spain) El Rastro de la Sal (Salt Trace, 2010) 7' 40"_
http://www.rtve.es/alacarta/videos/videoclips/albert-merino-rastro-sal/1122396/
. MEJOR INTERACCIÓN VIDEOAURAL / BEST VISUAL-AURAL INTERACTION
Heewon Lee (Korea / France). Phone Tapping (Escucha telefónica, 2009) 10' 03"_
. Mención Especial / Special Mention
Lisi Prada (Spain) Dos Movimientos (Two movements, 2010)  5' 05"_
http://vimeo.com/33879782
. PREMIO ESPECIAL DEL PÚBLICO / SPECIAL AUDIENCE AWARD
Marcela Tinoco Goenaga (Mexico) In - Miedos (In-Fear, 2010) 4' 32"_
http://www.youtube.com/user/mtgoenaga/videos
. Mención Especial / Special Mention
Masayuki Kawai (Japan). AA or For Devatas Who Keep On Dancing (A
A o Para devas que siguen bailando, 2000) 15' 15"_
http://www.youtube.com/user/masakawai1/videos
METROPOLIS-MADATAC AWARDS

http://www.rtve.es/television/20111214/premios-metropolis-madatac-2011/481959.shtml
. ANZE SEKELJ / LUCIJAN KRANJC - Dúo "How Do I Computer" (ESLOVENIA / SLOVENIA)
MARRIAGE (Matrimonio, 2011) 4' 42" 
. LUIS BEZETA (ESPAÑA / SPAIN)
HOMBRE JARRÓN (Vase Man, 2010) 2' 47"
. PAUL R. JONES (REINO UNIDO / U.K.)
BOUNDARY INTERACTIONS: Leap of Faith
(Interacciones Límite: Salto de fé, 2010) 3' 50"
. BEATE HECHER/MARKUS KEIM (AUSTRIA)
VANISHING POINT (Punto de desaparición, 2010) 16'
PREMIOS TRANSFERA - SEGRE
MADATAC y Subastas Segre elegirán 3 de las obras a competición para ser subastadas públicamente en febrero 2012. La exposición de las obras se podrá ver a partir de la primera semana de febrero en la propia sede, calle Segre 18, Madrid. El precio de salida será fijado por la Casa de subastas en ediciones de 3 copias en DVD, cantidad que percibirá el artista luego de deducirse el porcentaje correspondiente a los gastos de gestión y venta.


MADATAC Concept & Director 
Iury Lech
Assistant Director
Oscar Rivilla
Press & Comunication
Sara Simarro
Production
María Peña
Presenter
Elena Gómez
Poster Photo
Oscar Rivilla
Poster Design
Oscar Rivilla / Iury Lech
Digital technician
Sara Bueno / José Trejo
Styling
Renée López de Haro
Atrezzo
Bibian Blue y Anillarte
Make up & hairdressing
Mª José Arribas
Special thanks to actress
Manuela Burló
Trophy Design
Julián Aragoneses
Publications Design
Tarek Kabbani
Edition & Technical Support
Fernando Miranda
Translation
Rebekah Rhodes
On-line Media Assistant
Sara Simarro
Alejandra Jimenez
Photographer
Sandra Cuenca
Sara Bueno


CINETECA-MATADERO DE MADRID
Plaza de Legazpi, 8
28045. Madrid
Venta de entradas:
http://www.cinetecamadrid.com/entradas.html
Precio por sesión: 3 € (Taquilla)
Tel. (+34) 902 22 16 22
CAIXA FORUM DE MADRID
Paseo del Prado, 36
28014 Madrid
Tel. (+34) 91 330 73 00
Fax. (+34) 91 330 73 30
MNCARS - MUSEO NACIONAL
CENTRO DE ARTE REINA SOFIA
Calle Santa Isabel, 52
28012 Madrid
Tel. (+34) 91 774 10 00
Fax. (+34) 91 774 10 56
SUBASTAS SEGRE
Calle Segre, 18
28002 Madrid
Tel. (+34) 91 515 95 84
ROOM MATE HOTELS
Room Mate Laura
Travesía de Trujillos 3,
28013 Madrid
T. +34 917 011 670
laura@room-matehotels.com
www.room-matehotels.com
Tel. (+34) 91 399 57 77
Tel. (+34) 91 389 60 95
info@room-matehotels.com


PREVIOUS EDITIONS